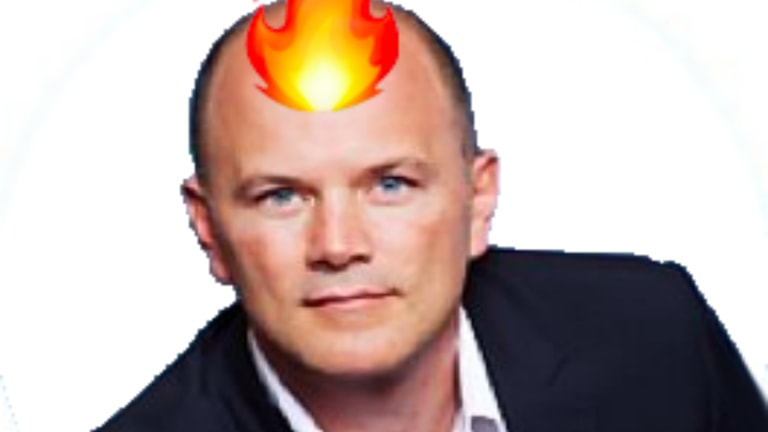 Mike Novogratz Thinks Wall Street Needs Go Give Away Some Money, Like He Is Doing Through Crypto
Socialism; so hot right now.
Mike Novogratz wants to wrestle the income gap, said Mike Novogratz on CNBC today:
The former Fortress hedge-fund manager pointed to a rising income gap and lack of investment in public education in the United States. One place to start could be a "controversial" Wall Street transaction tax, which would also extend to cryptocurrency trades.

"I think you need redistribution of wealth, there are lot of different ways you can do that," Novogratz told CNBC's "Squawk Box " Friday. "I think a Wall Street tax is an interesting one."
He is an unlikely socialist*, but Novogratz is the kind of guy who sticks to his guns. In fact, we can already envision a future in which he is back at his old Princeton frat playing quarters with nickels and seen walking around TriBeCa with Ricardian economic treatises under his arm. And in a way, he's already living in his truth as a .wealthy man interested in giving away his money:
Novogratz, a former Goldman Sachs macro trader launched cryptocurrency merchant bank Galaxy Digital in 2017 a month before bitcoin hit its all-time high near $20,000. The world's largest cryptocurrency was trading just above $8,000 Friday, more than doubling in value since January. 
Socialism: It's so hot right now.
* This isn't socialism.
Former hedge fund manager Michael Novogratz says America needs redistribution of wealth [CNBC]