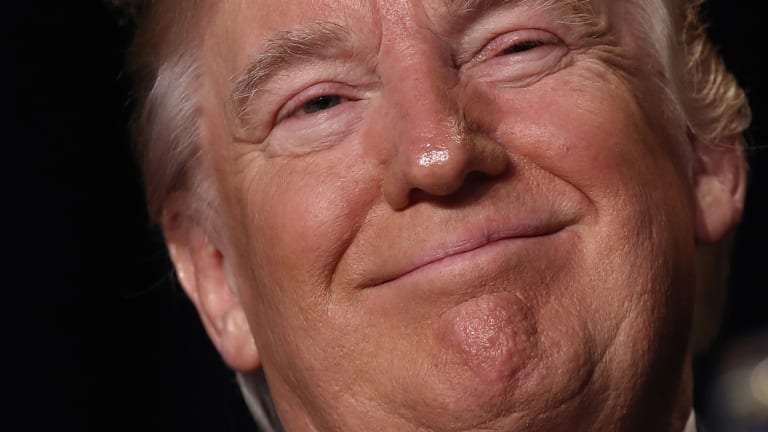 Charlie Munger's Seen Donald Trump's Kind Before
He's not impressed.
Buffettstock is over, but Charlie Munger isn't done talking. Specifically, he'd like to talk a bit about the current occupant of the Oval Office. Though unlike his old buddy Warren Buffett a Republican, Munger has never been a particular fan of Donald Trump's. He's also very, very old, seen a lot and figured a lot of things out, like dormitory architecture. And quite frankly? He doesn't think there's much particularly special about Trump one way or the other.
"I think [Trump] deserves some credit, but a lot of it just happened," says Munger, 95, in his first interview after the Berkshire Hathaway Shareholders Meeting…. Munger, a Republican, said the strong economic performance resulted largely from the natural economic cycle and the decisions of Trump's predecessors in the White House....

In his interview with Yahoo Finance, Munger dismissed criticism of Trump's efforts to pressure Federal Reserve Chairman Jerome Powell on interest rates.

"I think presidents have always done this," Munger says.
And you know what else president have always done? Been stupid. And this one's no different in that regard, either, however morally unqualified he is to hold the office.
Munger sharply rebuked Trump's policy goals at the Fed, arguing that a push to keep benchmark interest rates low will ultimately backfire.

"If you're a politician in a democracy, of course you want people to print money and spend it," Munger says. "And of course, it's not a good idea."
Charlie Munger: Trump is not primarily responsible for US economic success [Yahoo Finance]