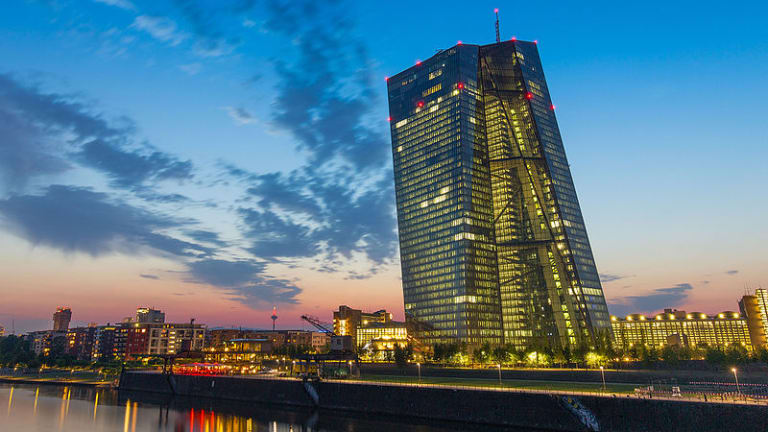 Finland Poised To Seize European Central Bank Because Everyone Else Is Ineligible
For once, we have to admit a twinge of sympathy with the Brexiters.
Mario Draghi has been president of the European Central Bank for nearly eight years. In spite of the fact that he did such a good job saving the euro and pretty much the whole European project, so much so that the barbarians at the gate no longer wish to blow the whole thing apart anymore, he cannot do the job for another eight years. Nor, thanks to another fun EU rule, can his able deputy Benoît Coeuré. And, thanks to the general way the EU does things, the list of possible successors is a short one, and one that will get shorter as other top EU jobs get filled. For instance, if invisible nobody Manfred Weber becomes president of the European Commission, Bundesbank President Jens Weidmann is out on account of being German. If Michel Barnier gets the top job as a reward for sticking it to the British so effectively during the Brexit negotiations, that would rule out the French candidates, who may already be ruled out on account of being French on account of Draghi's predecessor having been French. Luckily, there are a couple of Finns who seem eligible, and, uh, that's it.
The process "has absolutely nothing to do with competence for the role," said Mujtaba Rahman, an analyst with Eurasia Group and former EU official. "The ECB will be the most important institution in the event of another crisis…."

European leaders "are excluding probably two thirds of those they should be considering—those without political ties to the larger countries, including from outside the euro area and from academia," said Adam Posen, an American economist who served on the BOE's rate committee through 2012 and now heads the Peterson Institute for International Economics….

Panicos Demetriades, euro member Cyprus's former central banker, says he suggested at a recent conference in Frankfurt that the ECB copy the Bank of England by advertising publicly for Mr. Draghi's successor. "People laughed," he said.
In Europe, Haggling Begins Over Who Will Succeed Mario Draghi [WSJ]
Euroskeptics Are Less Skeptical, and Investors Should Be Too [WSJ]
Replacing Juncker and Tusk: who is in the frame for EU's top jobs? [Guardian]