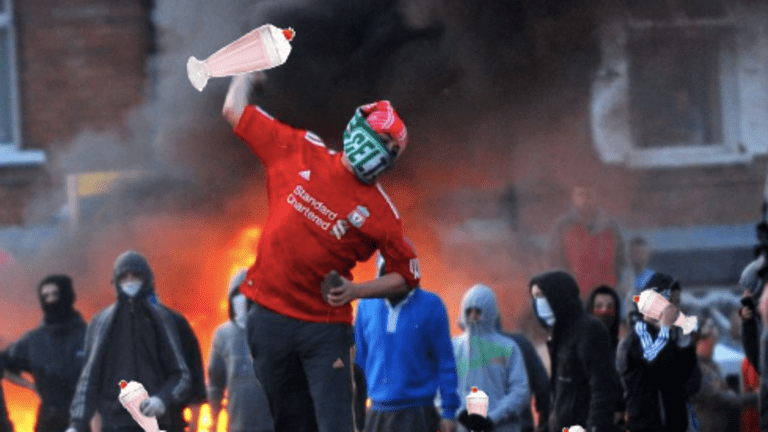 Brexit Opponents Are Now Using Guerilla Milkshake Warfare To Save Britain
Nigel Farage is being stalked by milkshake terrorists.
How is Brexit going? Well...
Nigel Farage was reportedly trapped on his Brexit Party bus today over fears people gathered around it were carrying milkshakes.

It comes days after the party leader was covered in a caramel milkshake while campaigning in Newcastle.
This is real. We are not shitting you. 
Three young men reportedly turned up with covered faces, before someone suggested they were carrying milkshakes.

Farage was said to be alerted and he was told not to get off the bus.

Eventually the Brexit Party leader is said to have got off, but stayed close to the vehicle as he spoke to supporters.
Sensible gun laws are so hilariously embarrassing.
And also the Pound Sterling is still hovering at nearly 5-year-lows or whatever.
MILK QUAKE Nigel Farage 'trapped on Brexit bus due to people armed with milkshakes' [Sun]