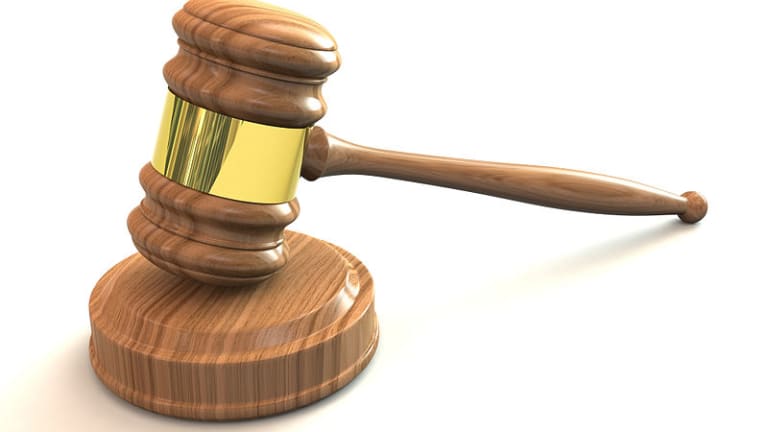 Here's A Thing You Probably Shouldn't Do When Standing Trial
Especially if you've got a reputation for intimidation, like Platinum Partners' Mark Nordlicht.
Mark Nordlicht shouldn't be in jail. At least, he shouldn't be in jail yet. I mean, sure, he's probably going to go to jail, just like the former union boss his hedge fund allegedly bribed with cash-stuffed Ferragamo bags to win a $20 million mandate that, in retrospect, it didn't want, both for that alleged bribery and the alleged Ponzi scheming Nordlicht and his Platinum compatriots were allegedly doing to keep those returns in the three figures. But like most men in his unfortunate situation, Nordlicht was able to post bail (in spite of his alleged plan to flee the jurisdiction before his arrest), and as his trial is still ongoing, should not yet be enjoying the hospitality of the Federal Bureau of Prisons. And yet, as of yesterday, Mark Nordlicht is in jail, and this is why:
A judge revoked Mark Nordlicht's bail, sending the Platinum Partners LLP co-founder to a federal lockup after finding that he "forcibly intimidated" a government attorney last week during a break in his fraud trial….

"You have no f---ing morals!" they said he told her. As his wife tried to restrain him, he "continued to curse and pursued the prosecutor in a rage while screaming," they said, adding that two of Elbert's colleagues had to stand between Elbert and the defendant to halt his pursuit.

"His rage was directed at the prosecutor for doing her job and was clearly meant to intimidate her and interfere with the performance of her official function," the U.S. said. "Nordlicht's physical aggression -- sufficiently threatening that his wife had to restrain him for over 10 seconds and nearly removed his jacket in the struggle -- inspired fear of immediate harm in the prosecutor."
Which, you know, certainly sounds bad, and can probably be said to actually be bad, given that Nordlicht apologized to the court for the whole little kerfuffle. But, his lawyer would like to know, is it really send-a-guy-to-jail-early bad?
"I do not think this argument, this yelling, rises to the level of a crime,'' he told Cogan of the courthouse incident.

Saying that everyone loses their temper every once in awhile, Baez added, "What hypocrites we are.''

Cogan responded, "Are you including me?''

Baez replied, "Yes. This is a man who loses his temper. I've lost my cool. The court's lost its cool.''
This was probably not the best approach towards a judge who also threatened to send Nordlicht's mother to jail. Also, pretending not to know what judges are likely to consider intimidation after a different federal judge lost her shit over a previous attempt to allegedly silence a cooperating witness probably isn't going to fly. And didn't.
"I've had cases with Mafia hit men and Mexican sicarios and terrorists who've tried to blow up buildings, but I've never had any of them act this way," U.S. District Judge Brian Cogan said at an 18-minute hearing in Brooklyn federal court on Monday….

There was "a lunge," he said, referring to Nordlicht's interaction with prosecutor Lauren Elbert. "Do I think he would have hit her? Probably not. But I think he meant to intimidate her. He was approaching in a very aggressive, physical way…."

"He's been at the boiling point often. He's been fulminating with rage from time to time," the judge said. "It does not surprise me it happened. I'm just thankful it wasn't Ms. Elbert alone and Mr. Nordlicht alone. I can't have any lawyer, prosecutor, male or female or anyone else, intimidated from doing their job."
Platinum Co-Founder's 'Rage' at Lawyer Lands Him in Jail [Bloomberg]
Why a judge called this alleged fraudster 'worse than El Chapo' [N.Y. Post]