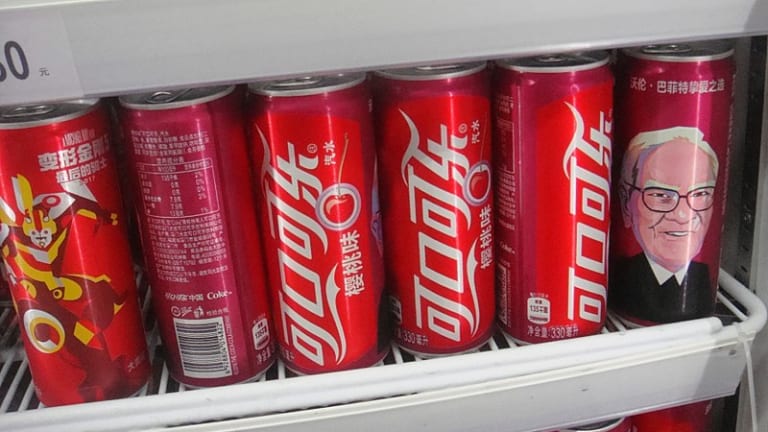 Opening Bell 5.1.19
It remains to be seen if Anadarko's board can pass up free DQ for life.
Start your day with the Opening Bell powered by The Water Coolest. The Water Coolest is the preferred bathroom stall reading material of finance professionals. Sign up for the free daily newsletter.
BUFFETT MENU
Investor, visionary ... wingman?
Warren Buffett announced that his company, Berkshire Hathaway, is injecting $10B into Occidental in a bid to help the petroleum company seal the deal in its pursuit of oil driller, Anadarko. It's a vintage Buffett move as Berkshire will get preferred shares and stock warrants for its participation. 
Occidental was in a tough spot after offering $38B to come over the top of Chevron's initial offer of $33B. Warren's wager would help shore up Occidental's balance sheet as it gears up to take on one of oil's big swinging dicks (read: Chevron).
Right place, right time
Berkshire has been out the acquisition game for about four years, much to its shareholder's chagrin. The value investor finished 2018 with $112B on its balance sheet and has been looking for a suitor to make it rain. And this sweetheart deal might be just what Warren and Charlie were waiting for.
Your move, Chevron. As if dealing with Occidental Petroleum cock-blocking it's bid to buy Anadarko wasn't enough, Chevron has to deal with the Oracle of Omaha coming in like Stone Cold Steve Austin circa the Attitude Era. Chevron will now be forced to decide if it plans to up the ante, or bow out. It remains to be seen if Anadarko's board can pass up free DQ for life.
Buffett's Berkshire Hathaway to invest $10 billion in Occidental Petroleum for Anadarko takeover  [CNBC]
IN OTHER NEWS
- Cheddar sells to Altice for $200M
- Facebook is about to get a makeover
- Alphabet's shares had their worst day in seven years
Sign up to receive The Water Coolest. Blue-chip daily business news delivered to your inbox every AM.