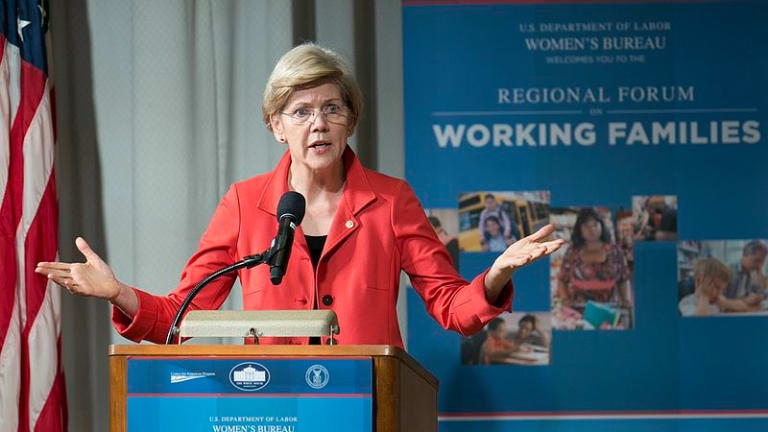 Opening Bell 5.10.19
Wait, so you're telling me there is ANOTHER one of these Facebook billionaire dweebs floating around out there talking about smoked meats?
In NYC? Enjoy open bar? Join The Water Coolest in SoHo on Thursday, May 16th for CHAD Talks. From 7-9:30 we'll be hosting a networking event (read: open bar) and panel discussion (featuring bankers turned successful entrepreneurs) moderated by John LeFevre (aka GSElevator and author of 'Straight to Hell').
Tickets (available here) are $25 with ALL proceeds benefitting the PTSD Foundation of America. If you have any questions, email team@thewatercoolest.com.
Start your day with the Opening Bell powered by The Water Coolest. The Water Coolest is the preferred bathroom stall reading material of finance professionals. Sign up for the free daily newsletter.
BUTTHURT
Chris Hughes, a Facebook co-founder, who presumably still has his undergarments in a bunch over his limited (read: zero) screen time in 'The Social Network' just went scorched earth on Emperor Zuckerberg and Facebook in a TL;DR NYT op-ed.
So what's his beef?
Hughes who made more than $1B when the 'Book went public in 2012 apparently has a lot of time on his hands now that he's not involved in day to day activities. How much time? Enough to write more than 6k words and pick more than a few bones.
First and foremost Hughes is calling for a breakup of the "Facebook monopoly." He claims that Zuck has created a monopoly on social interaction that crowds out consumer choice … and for good measure, he went as far as to call it un-American. 
Hughes is also deeply disturbed by the social network giving literally zero f*cks about user's data and sacrificing privacy for clicks. But what gets Mr. Hughes the most heated is that the government has sat idly by and applauded Zuckerbots growth instead of controlling it. It's called free-enterprise, Chris, ever heard of it?
Don't give us a problem, give us a solution
Hughes solution? Simple: bust trusts and take names. In other words, CH thinks Facebook should be broken up into at least three separate publicly traded companies: Facebook, Instagram and WhatsApp.
And he's not opposed to giving Zuck a "boss" or at the very least a big brother. Although he calls Mark a "good, kind person" (*rolls eyes*), Hughes points out that Zuck has never had a boss in his life and thinks maybe its time that Johnny Law played father-figure to the Jesse Eisenberg look-a-like.
Mark's Harvard classmate might get his wish sooner rather than later. Just this week the FTC proposed that Congress enact stricter data privacy laws and Senators are calling for the company's breakup. Interestingly enough, Facebook is totally on board …
It's Time to Break Up Facebook [NYT]
IN OTHER NEWS
- The maker of Schick is buying Harry's for $1.3B [TechCrunch]
- Uber will price at, wait for it, the bottom of its IPO price range [CNBC]
Sign up to receive The Water Coolest. Blue-chip daily business news delivered to your inbox every AM.