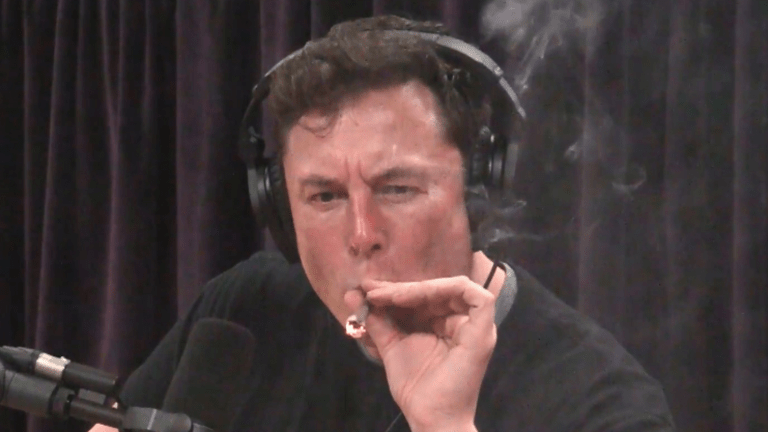 Opening Bell 5.13.19
Lots of SEC computers Googling "Tesla porn" on Friday ...
In NYC? Enjoy open bar? Join The Water Coolest in SoHo on Thursday, May 16th for CHAD Talks. From 7-9:30 we'll be hosting a networking event (read: open bar) and panel discussion (featuring bankers turned successful entrepreneurs).
Tickets (available here) are $25 with ALL proceeds benefiting the PTSD Foundation of America. If you have any questions, email team@thewatercoolest.com.
Start your day with the Opening Bell powered by The Water Coolest. The Water Coolest is the preferred bathroom stall reading material of finance professionals. Sign up for the free daily newsletter.
DUMB AND DUMBER
Two of the most controversial figures in transportation, Elon Musk and Travis Kalanick decided to raise a little hell last week ...
Almost as awkward as Uber's stock performance was ex-CEO and founder Travis Kalanick showing up and attempting to ring the opening bell with the company ... after being told he wouldn't be allowed to. T-Pain rolled up to the NYSE in an Uber, of course, with his father. Talk about overstepping boundaries.
Travis Kalanick, who co-founded Uber back in 2009, was not invited to ring the opening bell as after being pushed out of the company amid sexual harassment allegations, a data breach scandal, and allegations of bribery.
Elon being Elon
Mr. Musk, was at it again on Twitter last Friday when commenting on the now infamous adult entertainment video that was filmed in a Tesla. He first tweeted 'Turns out there's more ways to use Autopilot than we imagined', followed up by 'shoulda seen it coming ...' *cue the cymbals*
This comes just weeks after Elon and the SEC agreed that certain tweets pertaining to Tesla's business going-ons would be subject to a securities lawyer's oversight. No word on if tweeting about amateur porn violates the agreement.
Uber just went public, and former CEO Travis Kalanick didn't get to ring the opening bell  [Mashable]
IN OTHER NEWS
- Welp, better luck next time on trade talks [WSJ]
- Boeing is calculating "minutes of terror" for doomed flights [Bloomberg]
- DJ D-Sol's Goldman is nearing a deal for United Capital Financial Partners [WSJ]
Sign up to receive The Water Coolest. Blue-chip daily business news delivered to your inbox every AM.