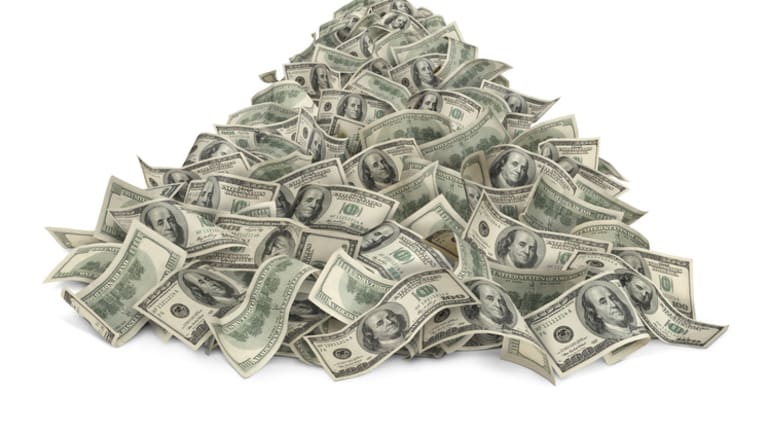 Opening Bell 5.2.19
*Record scratch* "Wait, 28M people pay for Hulu?"
Start your day with the Opening Bell powered by The Water Coolest. The Water Coolest is the preferred bathroom stall reading material of finance professionals. Sign up for the free daily newsletter.
BINGE AND PURGE
Obnoxiously self-aware ad spots promoting live sports streaming aren't the only way Hulu is making a splash.
Hulu turned some heads at its presentation to advertisers yesterday, announcing that the company boasts more than 28M paid subscribers on its platform (though at least 1M are promotional accounts). While that doesn't quite stack up to Netflix's 148M global subscribers, Hulu had 25M in January, showing promising growth.
The streaming service also announced the release of a revolutionary idea: "binge advertising." Ok, revolutionary may be an overstatement but the program will identify when users are binge-watching episodes and alter the ad placements accordingly. Users will now see a "brought to you ad-free," ad (oh, the irony) in between episodes and during "Chill" seshs when content is paused.
One other "creative" ad placement will be in the form of Easter eggs. Creators will intentionally insert jokes, spoilers, or hidden messages onto the screen. Think: the d*ck pic scene in 'Fight Club.' 
Sounds super
Speaking of watching, Hulu is also embarking on a journey into the Marvel universe (thanks to Disney) as it develops new programs based on the comics. So far at least two shows are in the works and more could be on the way.
Appetizing
New content calls for new cuisine. As the cherry on top of its announcement, Hulu and Chrissy Teigen are teaming up to create a cooking show for the streaming viewers. It will be co-hosted by David Chang ... whoever that is.
Hulu hits 28 million subscribers  [CNET]
IN OTHER NEWS
- Jerry Interest Rates held rates steady
- Lyft lost a minimum wage lawsuit vs. NYC
- Two textbook giants are set to merge
Sign up to receive The Water Coolest. Blue-chip daily business news delivered to your inbox every AM.