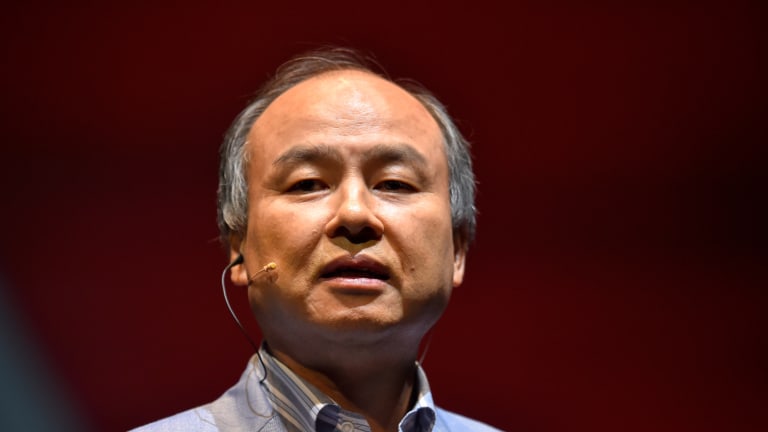 Opening Bell 5.20.19
"FOOD IN LOBBY! COME DOWN NOW!" - every DoorDash delivery guy
Start your day with the Opening Bell powered by The Water Coolest. The Water Coolest is the preferred bathroom stall reading material of finance professionals. Sign up for the free daily newsletter.
TOO MANY COOKS IN THE KITCHEN
Institutional investors and VCs are throwing money at food-delivery startups like well-to-do parents throw money at their troubled children that they sent away to boarding school "to protect the family name." 
Exhibit A
UberEats and Grubhub competitor, DoorDash, is raising $500M at a $13B valuation. Backers of the latest round include Sequoia, Dragoneer and SoftBank's Vision Fund (... obviously). This comes just 3 months after a $400M round brought its valuation to $7B valuation.
Why is double D attracting so much money?
One word: SoftBank. After struggling to attract investors in 2016, a bet by SoftBank seems to have christened DoorDash the belle of the ball. From March 2018 (when Masa Son made his first investment) to February 2019, DD's share of total consumer spending on delivery jumped from 15% to 28% making it the market leader in the US.
Exhibit B
Not to be outdone, Jeffrey Commerce made a splash in the food delivery space late last week. Amazon led a $575M round in UK food courier, Deliveroo. The company is currently valued at $3.5B. The creator of Askville (we didn't forget, Jeff) was joined by T. Rowe Price and Fidelity.
So these companies must be making a ton of money, right?
Not exactly. Food delivery and logistics are costly and massively unprofitable, hence the gobs of cash needed to keep the businesses afloat. In fact, some restaurants, such as Olive Garden have bucked the delivery trend altogether. And shares of GrubHub which IPOed in 2014 has fallen more than 60% since hitting an all-time high last year.
But for investors like Amazon, this is most certainly a long term play that will pay dividends in its quest to disrupt the elusive "last mile" or delivery.
DoorDash Is Raising at Least $500 Million in Funding  [Bloomberg]
IN OTHER NEWS
- Uber's IPO parties seemed lit AF [BI]
- Elon Musk asked his factory workers to help him cut back spedning [CNBC]
- Target and Vineyard Vines made upper-middle-class white folks really upset this weekend [BI]
Sign up to receive The Water Coolest. Blue-chip daily business news delivered to your inbox every AM.