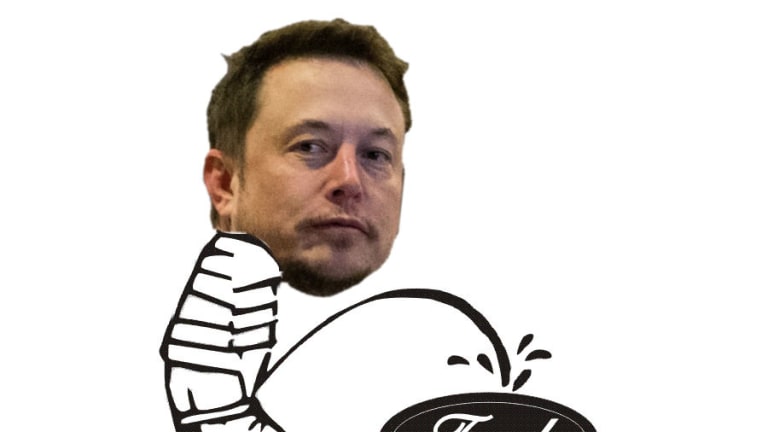 Opening Bell 5.21.19
Remember when the biggest problem Ford had was exploding Pintos?
Start your day with the Opening Bell powered by The Water Coolest. The Water Coolest is the preferred bathroom stall reading material of finance professionals. Sign up for the free daily newsletter.
WHITE COLLAR CRIME
It's all fun and games until "redundancies" affect Karen in compliance. Ford has plans to lay off some 7k white-collar employees worldwide, accounting for approximately 10% of its global corporate workforce.
The layoffs will affect roughly 2.3k working stiffs Stateside, 1.5k of which were offered voluntary buyouts late last year. But the Michael Scott's of the world aren't the only ones on the chopping block. As much as twenty percent of upper-level execs may find themselves turning tricks in Detroit to pay for their kid's private school. Nobody with the last name "Ford" will be affected.
The good news? The layoffs will be quick (but most certainly not painless). Almost 1k of the cuts will happen this week. Ford out here redefining "long weekend."
But why?
Well, it probably has a lot to do with a projected $600M annual cost savings which oughta help reverse Ford's falling profitability. CEO Jim Hackett cited a need to "reduce bureaucracy, empower managers, speed decision making, focus on the most valuable work, and cut costs." 
Of course, what he really meant to say is that the US' second-largest automaker needs to stop cranking out gas-guzzling pickups that only the Marlboro Man could love and re-tool to begin churning out EVs and autonomous vehicles ... two areas where it lags its largest competitors.
Ford to Cut 7,000 Jobs in Bid to Catch Up to Rivals  [WSJ]
IN OTHER NEWS
- Sprint and T-Mobile closer to creating third-rate carrier [WSJ]
- Snap gets a new CFO, and may God have mercy on his soul [CNBC]
- The SEC isn't very good at collecting its fines [WSJ]