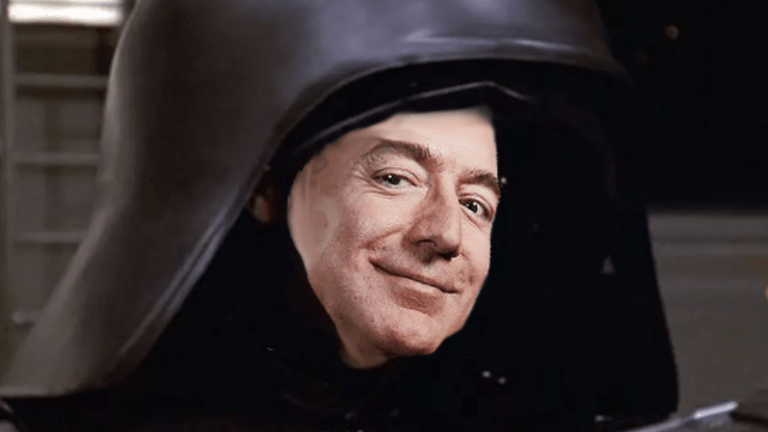 Opening Bell 5.22.19
"Sucks to suck." - Jeff Bezos
Start your day with the Opening Bell powered by The Water Coolest. The Water Coolest is the preferred bathroom stall reading material of finance professionals. Sign up for the free daily newsletter.
DROP TIL YOU SHOP
"Retailers are in trouble."- Captain Obvious
Kohl's, J.C. Penney, and Nordstrom all left a great deal to be desired after dropping first quarter financials yesterday. Whether it was wet weather (Kohl's), poor execution (Nordstrom), or simply existing in J.C. Penney's case, all of the department stores offered excuses for underperforming. Not one of which was just admitting that brick and mortar retail as we know it is dead.
Of course, rather than pointing to a systemic and potentially fatal flaw retail brass turned to a convenient scapegoat: trade wars! All three CEOs cited higher tariffs as a reason for downgrading their respective earnings forecasts for the remainder of the year.  
Arguably the most heartbreaking announcement of the day (if your name is Shelly and you always ask for the manager when you get poor service at Chili's) belongs to Dress Barn, after its parent company Ascena Retail Group announced that it will be closing all 650 retail stores in an effort to "stabilize" the business. Apparently, ceasing to exist is synonymous with stabilization.
Starting to build
It's not all doom and gloom in the retail world though. Home Depot actually reported a beat on both sales and profit during the first quarter despite that early rain season. It checks out: if dads aren't outside working on projects, they are at Home Depot planning for them/talking to their "buddy Hal from lighting."
A wave of retail earnings reports shows department stores still haven't figured out how to get shoppers excited [CNBC]
IN OTHER NEWS
- Brexit is still a sh*tshow [Bloomberg]
- A Chinese official went HAM on Apple on Twitter [Bloomberg]
- The USPS apparently has money for driverless trucks [WSJ]