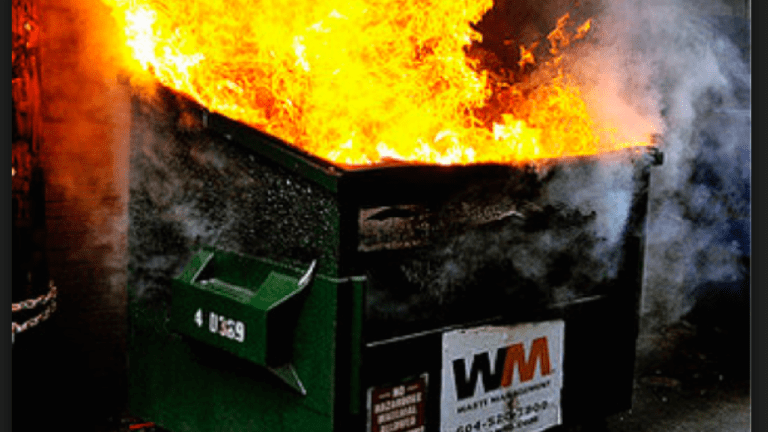 Opening Bell 5.23.19
Karma is a bitch.
Start your day with the Opening Bell powered by The Water Coolest. The Water Coolest is the preferred bathroom stall reading material of finance professionals. Sign up for the free daily newsletter.
QUAL-TY CONTROL
Qualcomm just got absolutely steamrolled by District Court Judge Lucy Koh. Johnny Law came over the top with a proverbial death blow, calling Qualcomm's licensing practices illegal.
Sure the world's largest maker of smartphone chips and modems brings in a boatload of cash via hardware sales, but it makes Scrooge McDuck money by licensing its technology patented back when Zack Morris phones were cool. Mr. Wonderful would be so hot and bothered right now.
What proprietary tech does Qualcomm hold a monopoly over?
Oh you know, just the functionality to place calls and connect to the internet. And don't for a second think the big swinging d*ck of the cell phone space doesn't know its worth. It currently charges phone markers a percentage of the total value of each phone, in some cases as much as $400.
And herein lies the issue …
Apparently, the FTC has had it up to here with $900 phones. The Commission filed suit against Qualcomm in 2017 and yesterday a judge ruled that "Qualcomm's licensing practices have strangled competition ... for years."
Here's what it means for Qualcomm …
Judge Koh ruled that 'Comm shouldn't receive a percentage of the total sales price for each phone a cell maker sells, but rather, a smaller percentage based on how much actual QCOM tech exists in the phone. And that's not all. Koh ordered Qualcomm to renegotiate current agreements and going forward it must also license its patents to rival chipmakers. Translation: Qualcomm just got put in a body bag.
Of course, Qualcomm has cried foul and will certainly appeal. But not before its share price fell almost 11% on the news. This comes just weeks after Qualcomm scored a decisive antitrust victory over Apple. Karma is a b*tch. 
Qualcomm's Practices Violate Antitrust Law, Judge Rules  [WSJ]
IN OTHER NEWS
- Even by Fed minutes standards, those Fed minutes were lame [WSJ]
- Tesla is making David Einhorn rock hard [Yahoo]
- Amazon shareholders DGAF about your ethics [Bloomberg]