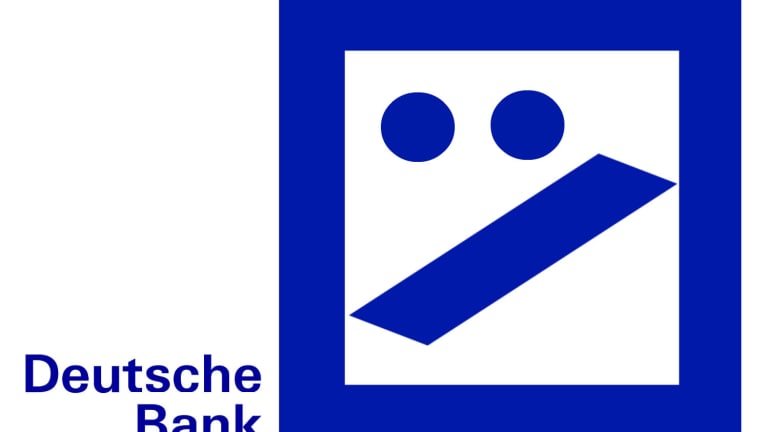 Opening Bell 5.24.19
*Christian Sewing begins updating LinkedIn*
Start your day with the Opening Bell powered by The Water Coolest. The Water Coolest is the preferred bathroom stall reading material of finance professionals. Sign up for the free daily newsletter.
MAKE IT STOP
The good news about Deutsche Bank's annual shareholder meeting held in Frankfurt yesterday? It wasn't raided by police. So, they've got that going for them.
Simply put, things at DB are going about as well as they are at the contractor who set Notre Dame on fire. And CEO Christian Sewing wasn't trying to sugarcoat it, admitting that major cutbacks were needed in the bank's investment bank.
For what it's worth, he also indicated that the bank's share price was a major motivator for him ... which means he must have Tony Robbin's levels of motivation. Yesterday DB's stock price hit a new low of €6.35 and shares of the beleaguered German giant are down 41% YTD. 
Despite giving it the old college try, Sewing received 75% shareholder approval, which is a C for those keeping track at home. Last year he saw a 95% approval rating.
Anything positive?
But it's not all bad at the former bulge bracket bank. While Deutsche was busy trying to polish the turd that was its investment bank it overlooked valuable assets such as its transaction bank. Sewing has vowed to give new leader Stefan Hoop the resources to succeed, however. The good news for Hoop? Anything short of going full Danske Bank will be applauded.
The bank is also trying to figure out how to most effectively wring every ounce of profit out of its asset management arm, DWS. Sewing has plans to make DWS a top-10 asset manager in the world (*double checks to make sure he didn't mean top-10 asset manager in Germany*). The only problem? It's unlikely that the firm will be able to double its assets without a merger or joint venture, which isn't off the table.
Bottom line ...
Things are bad at Deutsche Bank. Like really f*cking bad. Don't believe me? DB inexplicably walked away from a Commerzbank merger which was literally its only hope.
Deutsche Bank CEO Signals More Cuts to Investment Bank  [WSJ]
IN OTHER NEWS
- David Tepper out here trying to make the Panthers great again [CNBC]
- JPMorgan has given Purdue Pharma the boot [CNBC]
- The Boring Company finally sold one of its stupid tunnels [BI]