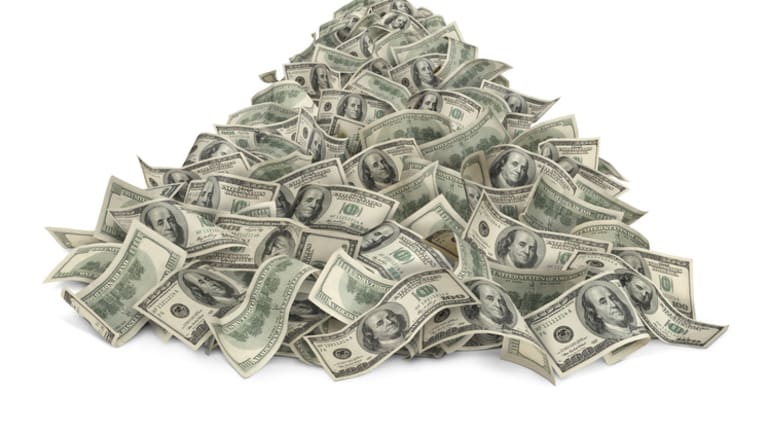 Opening Bell 5.28.19
What could possibly go wrong?
Start your day with the Opening Bell powered by The Water Coolest. The Water Coolest is the preferred bathroom stall reading material of finance professionals. Sign up for the free daily newsletter.
"WHY'D YOU HAVE TO GO AND MAKE THINGS SO COMPLICATED?"
Apparently, Memorial Day means more than just "Super Savings at your local Chrysler, Dodge and Jeep dealer." Fiat Chrysler, the Italian-American (read: lives in Staten Island and calls tomato sauce "gravy") automaker has proposed a $37B merger of equals with French carmaker Renault. 
Fiat Chrysler, the maker of Jeep, Ram and your aunt's Pacifica minivan, would own 50% of the combined company as would Renault, the maker of no car any red, white and blue-blooded American has ever heard of. Except, of course, every pretentious white chick named Becky who studied abroad. 
As part of the tie-up current Renault Chairman Jean-Dominique Senard would take on CEO duties and John Elkann, current chair of Fiat Chrysler would be chairman of the board. The combined auto giant would be the third largest vehicle maker in the world. 
Simple, right?
Not exactly. Fiat Chrysler ($20B market value) is demanding that its shareholders receive a $2.8B dividend from Renault ($17B market value) to compensate for the disparity in value. Plus the deal will face scrutiny from the French and Italian governments who will want to ensure that the merger won't cause job losses in their respective nations.
And then there's the 800-pound-gorilla in the room: accusations that Nissan ex-CEO Carlos Ghosn used company funds for his own personal gain. You see, Renault has a two-decade-long relationship with Nissan which allows the companies to share parts, technology, and facilities. In fact, each company owns a chunk of the other. 
The relationship has been on the rocks for some time as it has failed to create tangible synergies and following Mr. Ghosn's arrest, it's only gotten more complicated. 
Bottom line?
Stranger things have happened.
Fiat Chrysler Unveils Renault Merger Proposal  [WSJ]
IN OTHER NEWS
- Robinhood is raising more money to help stupid millennials lose money in the stock market [Bloomberg]
- FDA approves Novartis' $2.1M drug to save infants lives [CNBC]
- A judge won't allow Bud Light to suggest that rival's cold ones contain corn syrup (... even though they do) [WSJ]