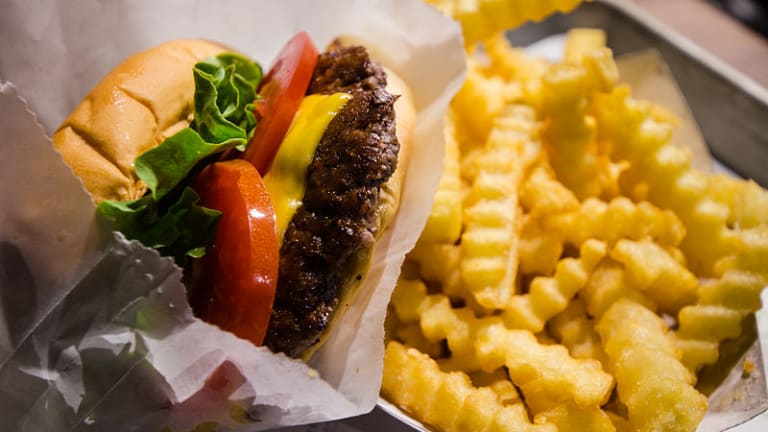 Opening Bell 5.3.19
Morningstar (think veggie burgers, not research) has beef ...
In NYC? Enjoy open bar? Join The Water Coolest in SoHo on Thursday, May 16th for CHAD Talks. From 7-9:30 we'll be hosting a networking event (read: open bar) and panel discussion (featuring bankers turned successful entrepreneurs) moderated by John LeFevre (aka GSElevator and author of 'Straight to Hell').
Tickets (available here) are $25 with ALL proceeds benefitting the PTSD Foundation of America. If you have any questions, email team@thewatercoolest.com.
Start your day with the Opening Bell powered by The Water Coolest. The Water Coolest is the preferred bathroom stall reading material of finance professionals. Sign up for the free daily newsletter.
BEAT THE MEAT
Beyond Meat beat even analyst's wildest expectations for its IPO. Shares of the faux-meat maker soared 163% in its market debut. To match that success you'd have to go all the way back to March 2000 when Palm debuted during the peak of the dot-com boom. 
Shares were priced at $25 but started trading on the Nasdaq at $46 and hit an intraday high of $73. This has 'millennials on margin' written all over it.
The preferred burger manufacturer of people who donate to the PETA and drive a Prius sold 9.5M shares on its way to raising some $240M. Beyond plans to use the cash to build out production facilities and fund R&D (Can you say Beyond Fish?!).
Beyond food
Co-founded by Ev Williams, the "food" company is about as far from "big food" as The Water Coolest is from The Wall Street Journal. Exhibit A: Beyond Meat is valued at 44x revenue. Where is the typical food brand valued? Not more than 2x top line.
But BM has already proven to be wildly popular, with its burgers sold in more than 12k restaurants. And investors seem to think that its ambitious growth and patented technology can allow it to take a bite out of the $1.4T (real) meat market.
Beyond Meat soars 163% in biggest-popping U.S. IPO since 2000  [MarketWatch]
IN OTHER NEWS
- Elon Musk and Tesla secure funding [WSJ]
- Stephen Moore pulls out [CNN]
- Sinclair will buy 21 regional sports networks from Disney [WSJ]
Sign up to receive The Water Coolest. Blue-chip daily business news delivered to your inbox every AM.