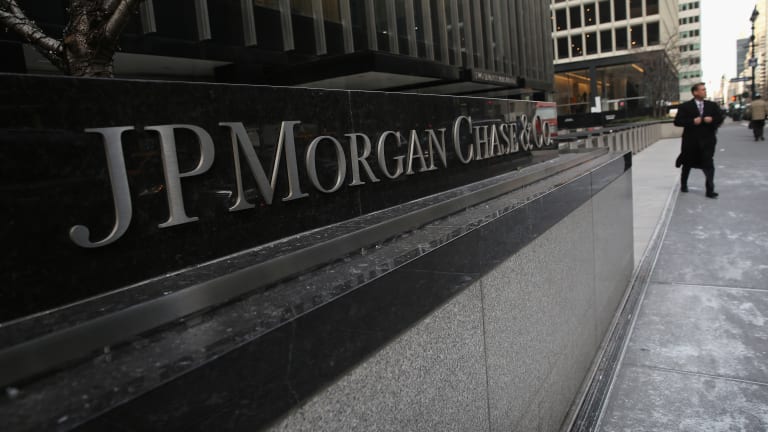 Opening Bell 5.31.19
JPM has daddy issues ...
Start your day with the Opening Bell powered by The Water Coolest. The Water Coolest is the preferred bathroom stall reading material of finance professionals. Sign up for the free daily newsletter.
DADDY ISSUES
JPMorgan Chase & Co. associate Derek Rotondo stuck it to the man (or woman!) by bringing suit against his employer alongside the American Civil Liberties Union. His bone to pick? The bank's parental leave policy was biased against dads.
According to JPM policy, "primary caregivers" are granted a 16-week parental leave following the arrival of a new bundle of joy. But Rotondo's superiors denied his request for time off on the grounds that only the child's birth mother could be a primary caregiver. And this wasn't the first time JPMorgan had denied the leave.
That's sexist!
The problem? JPMorgan's employee handbook, and presumably at least one onboarding video made in 2001, indicates that the policy is gender neutral. Rotondo was mad as hell that his employer was reinforcing sex-based stereotypes. 
So he fought the good fight not only for himself but on behalf of other wronged papas employed at the bank, winning $5M to be split amongst the fathers that were denied leave. JPM "thanked" Rotondo for bringing the issue to its attention but didn't go so far as to admit any wrongdoing as part of the settlement.
If nothing else the case sent a message to employers who have antiquated parental leave policies, especially those that differentiate between mother's and father's benefits. 
Time Warner and Estee Lauder have faced similar suits in the past (with similar outcomes) and some companies like Facebook have just said f*ck it and begun offering everybody equal parental leave benefits (excluding medical leave extended to those giving birth).
A Dad Wins Fight To Increase Parental Leave For Men At JPMorgan Chase  [NPR]
IN OTHER NEWS
- Is nothing sacred? No millennials are ruining La Croix [Bloomberg]
- Juul wants to open its own vaporiums [WSJ]
- Trump plans to impose tariffs on Mexico [CNBC]