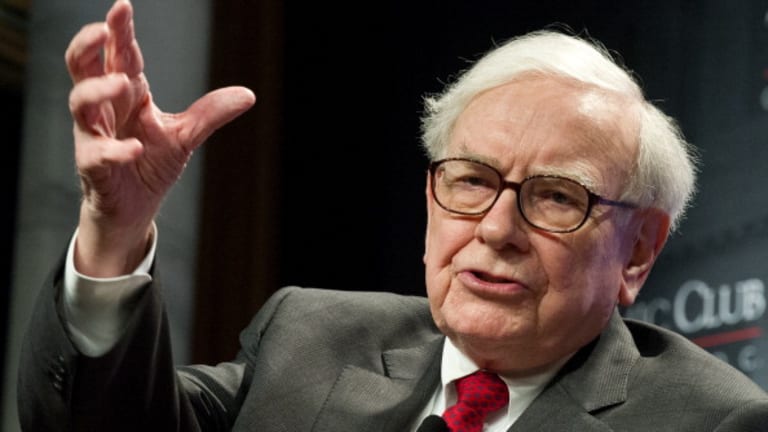 Opening Bell 5.6.19
What happens in Omaha stays in Omaha ...
In NYC? Enjoy open bar? Join The Water Coolest in SoHo on Thursday, May 16th for CHAD Talks. From 7-9:30 we'll be hosting a networking event (read: open bar) and panel discussion (featuring bankers turned successful entrepreneurs) moderated by John LeFevre (aka GSElevator and author of 'Straight to Hell').
Tickets (available here) are $25 with ALL proceeds benefitting the PTSD Foundation of America. If you have any questions, email team@thewatercoolest.com.
Start your day with the Opening Bell powered by The Water Coolest. The Water Coolest is the preferred bathroom stall reading material of finance professionals. Sign up for the free daily newsletter.
A COKE-FUELED PARTY
What is 188 years old and has a net worth of roughly $91.7B? If you guessed a table with Warren Buffet and Charlie Munger then you'd be right.
Berkshire Hathaway held its annual shareholder meeting in Omaha, Nebraska on Saturday, and boy was it a doozy. Only Buffett-palooza can go head to head with the Kentucky Derby and Cinco de Mayo. Here are the highlights ...
Berkshire repurchased $1.7B of its stock in Q1 of 2019, and it's anticipated that stock buybacks will only continue. You see, the company is sitting on a cash pile to the tune of $114B. Although Warren emphasized that the share buyback program has nothing to do with its Scrooge McDuck money and more to do with the share price. The Oracle went as far as to say he would be willing to buy back $100B worth of Berkshire shares if the price was right.
Warren did not make any specific comments regarding his succession plan in the event that he … retires(?), but he did mention the company might change the setup next year and have his two right-hand men, Ajit Jain, and Greg Abel, sit on stage alongside Mr. Munger and himself. Ajit also answered a question at the event for the first time, so clearly, Greg done f*cked up.
And now, the lowlights ...
Berkshire's first-quarter earnings came in at $21.66B. Last year Warren and Charlie reported a loss of $1.14B. BUT, there's a catch. The figures do not include its share of earnings from its 27% ownership in Kraft Heinz.
Kraft Heinz has not filed its earnings with the SEC yet because its auditor (where my PwC beancounters at?) hasn't signed off on its 10-K. Heinz has had a rough go as of late (down 24% YTD) thanks mostly to a subpoena for further investigation into its accounting and internal controls from the SEC.
5 Insights from the 2019 Berkshire Hathaway Annual Meeting  [Forbes]
IN OTHER NEWS
- Vice raises $250M ... and we've reached peak hipster [WSJ]
- POTUS threatens 25% tariffs on China coming as soon as this week [WSJ]
- Unemployment rate drops further [WSJ]
Sign up to receive The Water Coolest. Blue-chip daily business news delivered to your inbox every AM.