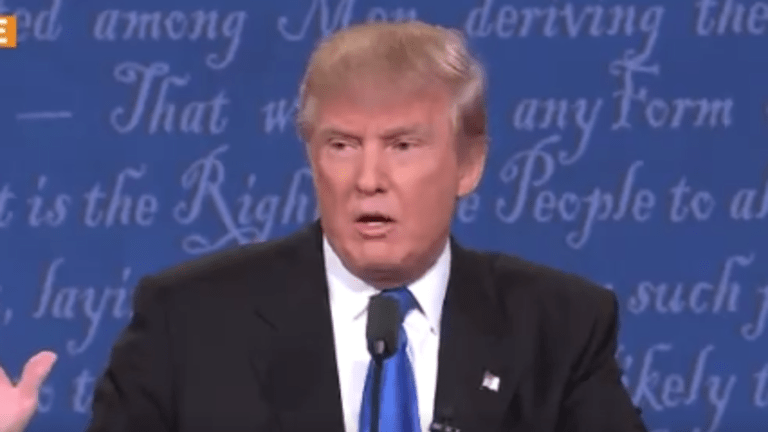 Opening Bell 5.7.19
This oughta end well ...
In NYC? Enjoy open bar? Join The Water Coolest in SoHo on Thursday, May 16th for CHAD Talks. From 7-9:30 we'll be hosting a networking event (read: open bar) and panel discussion (featuring bankers turned successful entrepreneurs) moderated by John LeFevre (aka GSElevator and author of 'Straight to Hell').
Tickets (available here) are $25 with ALL proceeds benefitting the PTSD Foundation of America. If you have any questions, email team@thewatercoolest.com.
Start your day with the Opening Bell powered by The Water Coolest. The Water Coolest is the preferred bathroom stall reading material of finance professionals. Sign up for the free daily newsletter.
EVERYONE, REMAIN CALM!
Donald Trump's weekend tweet threatening new tariffs on China sent the Dow Jones into a tailspin after hours on Sunday. On Cinco de Mayo, no less! Investors worried that Donny T's tweets might deter China from attending this week's trade meetings and that all hell might break loose between the countries. As a result, the market dropped 471 points to kick off the week. 
Just when it appeared that all was lost, however, Chinese Vice Premier Liu assured the world that he still planned to make the trip to the US, albeit with a much smaller delegation than the 100 originally planned. Likely after asking the diplomatic equivalent of "so, who's going to be there?" 
Mr. Trump's wild ride
News that the trade talks remain very much "a go" gave investors hope that a deal might still be reached, helping The Dow recover, closing down only 66 points. The S&P and Nasdaq were also in the red at the close, at just 0.4% and 0.5%, respectively. 
According to Goldman Sachs analysts, a tariff hike is unlikely. GS places odds of an increase at 40%. I wonder who they like at the Preakness? Citi also believes that as long as talks don't cease entirely, and even if Liu's trip were to be canceled, the current tensions are still a long way off from a full-blown trade war.
Dow makes stunning comeback, recovering nearly all of 471-point plunge on hope trade deal not dead  [CNBC]
IN OTHER NEWS
- Eileen Murray is ready to GTFO of Bridgewater [Seeking Alpha]
- The XFL partnered with Disney and Fox [ESPN]
- Starbucks gets a boost it didn't need from 'GoT' [The Verge]
Sign up to receive The Water Coolest. Blue-chip daily business news delivered to your inbox every AM.