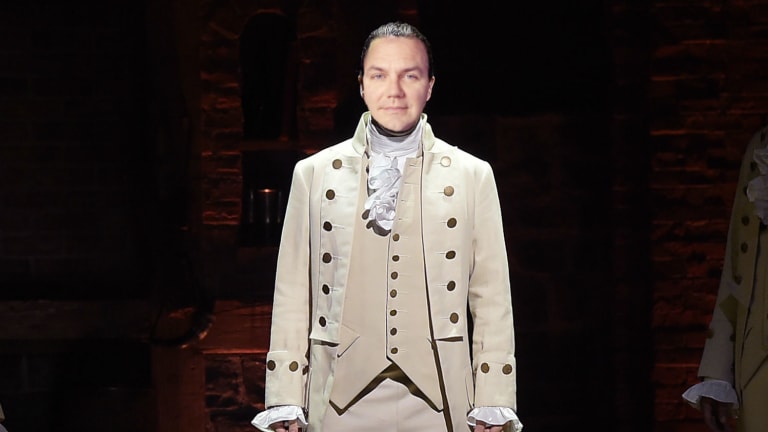 Paul Tudor Jones Hopes New Communist Overlords Will Let Him Keep Half His Money
'Cause he's giving the other half to charity!
Paul Tudor Jones has spent much of the last four years worrying. Specifically, he's worried that the next time the economy crashes, it will precipitate the kind of social unraveling that in the past have seen his kind either forcefully divested of their significant fortunes and/or forced up against a wall by a proletarian firing squad. And so Paul Tudor Jones has also spent much of the last four years trying to convince potential members of the vanguard party that he's not like those other billionaires with 6,000-acre hunting retreats, birthday parties featuring private Bon Jovi concerts, garages in their gated communities filled with cars individually worth more than several dozen average Americans make in a year, investments in "Hamilton" Ponzi schemes, long and close friendships with Harvey Weinstein, and feature-length documentaries depicting them at their most hateable.
Unfortunately for Jones' surviving-the-revolution strategy, these have mostly taken the form of mouth noises without much behind them. The one tangible effort, an ESG ETF, frankly doesn't seem too likely to sway the pitchfork-wielding horde prepared to descend upon Field Point Circle. So he's bulking up his good-guy bonafides a bit in hopes of joining Warren Buffett, Bill Gates, Mike Bloomberg and Ray Dalio as surviving former billionaires.
Hedge fund manager and legendary trader Paul Tudor Jones has joined Bill Gates and Warren Buffett's pledge to give more than half of his wealth away to charity….

"We are joining the Giving Pledge because it deepens the joy of giving," Tudor Jones and wife Sonia Tudor Jones said in a statement Tuesday. "We have been giving all of our lives, so taking the Pledge will change nothing in the logistics or amount of our charity."
Unfortunately for Jones, no one other than CNBC (which is not watched or read by many budding revolutionaries) seems to notice his virtue signaling thanks to a recent divorcée.
MacKenzie Bezos, who finalized her divorce from Amazon founder and CEO Jeff Bezos earlier this year, is pledging to give away half her fortune to charity….

"I have a disproportionate amount of money to share," she said in her letter….

The Giving Pledge said that MacKenzie Bezos was one of 19 new people or couples who joined the pledge, bringing the total number to 204. Others who have signed the pledge include Elon Musk, co-founder of electric car company Tesla, and oil baron T. Boone Pickens.
So, on the bright side, there are at least two even more odious people for the masses to feast upon before turning their attention to the Joneses.
Billionaire hedge fund manager Paul Tudor Jones joins pledge to give away half his fortune (CNBC)
MacKenzie Bezos Pledges Half Her Fortune to Charity [NYT]