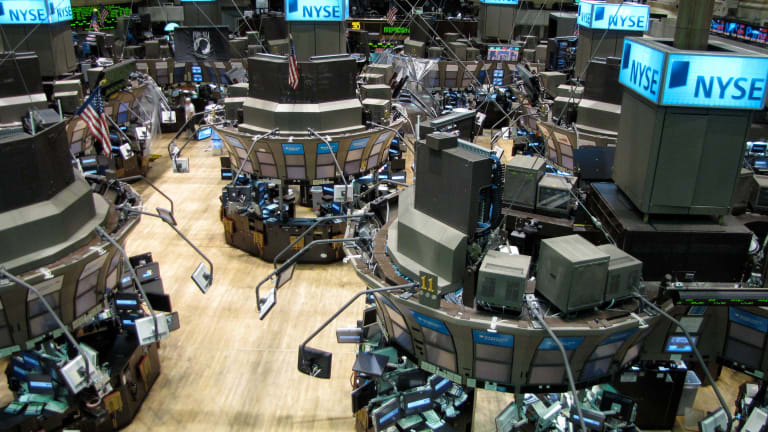 Apparently ETFs Are Sexy Now?
Truly, we live in interesting times.
This website is old enough to remember when hedge fund managers were masters of the universe, and their products all everyone wanted, even if they first had to agree to sacrifice a first-born as well as a quarter or a third or maybe even half of all profits generated with their money just to get a piece of that action. Now, eh, not so much.
Traders have pulled more money from hedge funds than they've added for the past four quarters….
This has some hedge funders looking for the next big thing, one of whom is Nancy Davis. Davis is familiar with pivoting with the times, having launched her Quadratic Capital Management after Paul Volcker said she and everyone else weren't allowed to proprietarily trade at banks anymore. And that hot new thing, that mind-bending product that is setting all hearts aflutter, is, uh, exchange-traded funds, somehow?
"We really want to ETF the whole business," said Davis, whose fund oversaw $171 million at the end of March. "I see this as a better technology to deliver the exact same strategy to our clients."

It's a propitious time to make the move, with hedge fund closures outnumbering startups for the fourth year running, according to data provided by Eurekahedge. ETF issuers meanwhile are projected to hold more than $7 trillion by 2021, according to PricewaterhouseCoopers….

Shares are expected to cost $25 each, with a fee of 0.99% after a waiver -- a far cry from the hedge fund version, which carried a minimum investment of $1 million.
Ex-Goldman Star Trader Pivots From Hedge Funds to the Red-Hot ETF Industry [Bloomberg]