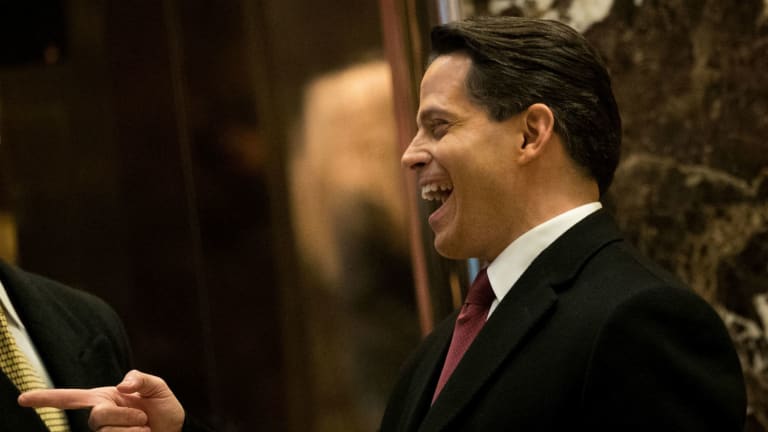 SALT Is Back, But Not Really
It's reached the "Chris Christie headlining" phase of obsolescence.
Since emerging from the dark room he went after getting fired as Donald Trump's communications director, Anthony Scaramucci has returned to the hedge fund business, filed a little light litigation, done some real estate wheeling-and-dealing and gotten into the REITs game with Debra Messing's brother. Oh yea, and after a one-year hiatus, he's brought the SkyBridge Alternatives Conference back to life.
Or has he? Can SALT really be called SALT if there's a DJ and John Fogerty instead of The Killers and Adam Levine? People from CalPERS and the West Palm Beach Police Pension Fund instead of Dan Loeb and Steve Cohen? If there are no former vice presidents in attendance to call Bill Ackman an asshole, and even if there were, no Bill Ackman in attended to be called an asshole? No jugglers and fire-eaters at the pool party? No Jeff Gundlach holograms? No days firing off high-powered automatic weapons in the desert, nor even a plan for one? Endless panels on the world's problems rather than fireside lunchtime chats with foot fetishists?
"The vast majority of institutional investors would rather be sitting around and having a discussion about structured credit tranches instead of going to splashy parties," Eric Nierenberg, chief strategy officer at the $74 billion state pension fund for Massachusetts, said in an interview at the event.

"What we are trying to do is very sober," he added….

"We want to replace the perception that this is a boondoggle with the reality of what is being offered here," Nolte told Reuters.
God, that sounds like even less fun than SALT 2016, even with this awkward little reunion.
Panelists included President Donald Trump's former chief of staff, General John Kelly, who fired Scaramucci, as well as former Attorney General Jeff Sessions, former New Jersey Governor Chris Christie and former U.S. ambassador to Russia Michael McFaul.
Without David Tepper, Ken Griffin or Marc Lasry (who decided to watch his basketball team win a playoff series instead) to entertain the crowds, the Mooch & co. went for an even bigger name. He also had other plans.
When SALT's organizers tried to invite Mr. Dalio, he opted out. A person close to him said Mr. Dalio has never been at the event and receives many invitations to conferences he can't attend.
But don't worry. They got Nouriel Roubini. And also this very timely speaker.
Former Countrywide Financial Corp CEO Angelo Mozilo here once again defended himself against accusations that he was a key architect of the 2007-2009 financial crisis. "Somehow, for some unknown reason, I got blamed for it," he said.
Well worth the $8,000 ticket.
Scaramucci celebrates hedge funds in Vegas at SALT with less glitz [Reuters]
Hedge Funds No Longer Stars of Their Flashiest Conference [WSJ]