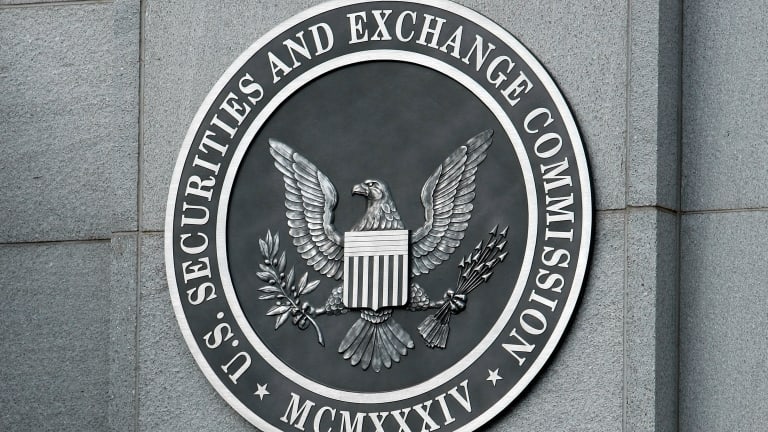 SEC Even Less Interested In Collecting Fines Than It Is In Levying Them
It seems impossible, but appears mathematically true.
Under Jay Clayton, the Securities and Exchange Commission has done an admirable, if not entirely successful, job of cutting down on the amount of work it has to do. Now, you may call the active dissuasion of whistleblowers, ignoring of key cyber vulnerabilities and taking a year off even before you've actually started a job unwise, lazy, dangerous, short-sighted, encouraging of fraud and corruption, and so on. You'd probably even be right. But let no one say the commissioners are just trying to shirk on their duties. They believe ardently that you should be able to, as well. Smaller public company? Don't bother with paying an auditor. Shareholder? Let's unstuff your mailbox of all these nuisance proxy cards. Someone we actually got around to fining for some malfeasance or other? Don't trouble yourself by whipping out your checkbook too quickly; we might not even bother you about it.
The Securities and Exchange Commission over the five years ending in 2018 took in 55% of the $20 billion in enforcement fines set through settlements or court judgments, according to agency statistics. During the prior five years, from 2009 through 2013, the SEC collected on 60% of $14.6 billion.

And in 2018, the commission collected just 28% of almost $4 billion. That rate—the lowest in a decade—was due in part to an unusual $1.7 billion settlement with the Brazilian oil company Petrobras that may never require payment to the SEC.
That sounds like just the kind of settlement the SEC likes these days. Such a pain in the ass to have to endorse and deposit a novelty-sized check; you have to get out a ladder to take a picture of it in the QuickPay app. To say nothing of having to figure out foreign funny money stuff. Hell, the SEC would pay $1.7 billion just to forget about the whole thing.
The SEC has written off more than $10 billion in fines since 2009, according to a Wall Street Journal analysis of SEC financial statements and budget documents…. The SEC at the end of its 2018 fiscal year was owed about $1.5 billion in fines, but expects to collect just $228 million of that amount, according to its financial statements.
U.S. Fines Billions for Wall Street Fraud. Nearly Half the Time It Doesn't Collect. [WSJ]