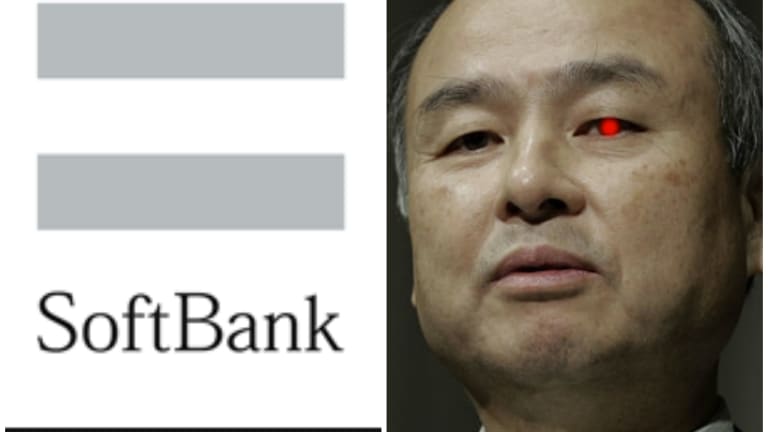 SoftBank Might Take An Investment Fund Public For $100B, Because Money Is A Concept And Numbers Are Meaningless
Masayoshi Son, you glorious sumbitch.
After a week spent debating the actual state of the economy, the modern appetite for the modern IPO and watching the market having a mini-tantrum over being denied an interest rate cute by an aloof Federal Reserve, we have this paragraph to show us the light:
SoftBank Group Corp. is considering audacious fundraising plans, including a public offering of its $100 billion investment fund and the launch of a second fund of at least that size, as it looks to seize on an exploding startup scene, people familiar with the matter said.
The investment fund that fueled the batshit valuations of the most overvalued tech IPOs is looking to IPO itself at a valuation without even a notional precedent...and we are dumbstruck at the meta beauty of it all.
But this is the art of Masayoshi Son, so there are levels of depth to this piece:
More immediately, SoftBank is negotiating with the sultanate of Oman for an investment of several billion dollars in its existing $100 billion Vision Fund, which raised nearly all its cash from Saudi Arabia and Abu Dhabi, the people said.
We're kissing our fingertips.
Just step back and look at this thing. A $100 billion IPO of a thing that is not really maybe supposed to be public...it's beautiful.
An offering like this is largely unprecedented. If successful, it would tap into a new pool of money—mom-and-pop investors—who typically can't invest in venture-capital funds due to regulations meant to protect unsophisticated investors from risky assets.

SoftBank executives are working to overcome those regulations, some of the people said, and it might not happen. Another barrier is that some of the fund's hottest investments are set to go public themselves this year, which would reduce the allure of its offerings.
Using the public markets to get regular joes to throw billions more at the WeWorks of the world is a fool-proof plan, insofar as it makes everyone a fool by design. It is perfect.
This won't just work, it will thrive, and then it will collapse and no one will learn anything. We can't wait.