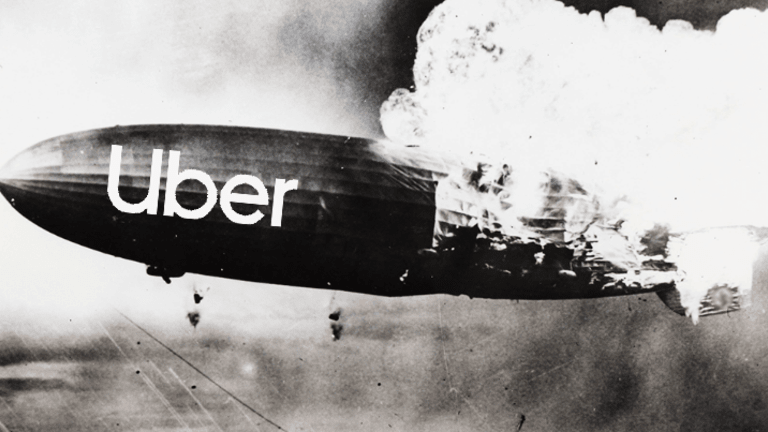 Masa Son Finding Out That Absurdly Big Numbers Aren't Always Fun
After Uber IPO disappoints, SoftBank looking to make it all back on the can't miss WeWork IPO.
The world's greatest living financial performance artist is having himself a case of "The Mondays."
On Thursday, as his company booked a $3.8 billion gain from its stake in Uber Technologies Inc., Masayoshi Son told SoftBank Group Corp. investors that their time had finally come. Instead, they're still waiting.

The day after Son's earnings presentation, SoftBank slid 5.4% and fell again on Monday, as dropping as much as 4.9%. Uber's initial public offering was a flop with shares sliding on the first day of trading, at the same time the U.S. and China escalated tensions over their trade dispute. SoftBank has lost about $9 billion in market value despite reporting last week that profit more than tripled thanks to the valuation gain from its stake in the U.S. ride-hailing giant.
It's almost like slapping a $90 billion valuation on a company that is threatening to never turn a profit wasn't a sound investment decision based on cold technical analysis.
SoftBank's Market Value Slides $9 Billion as Uber IPO Flops [Bloomberg]