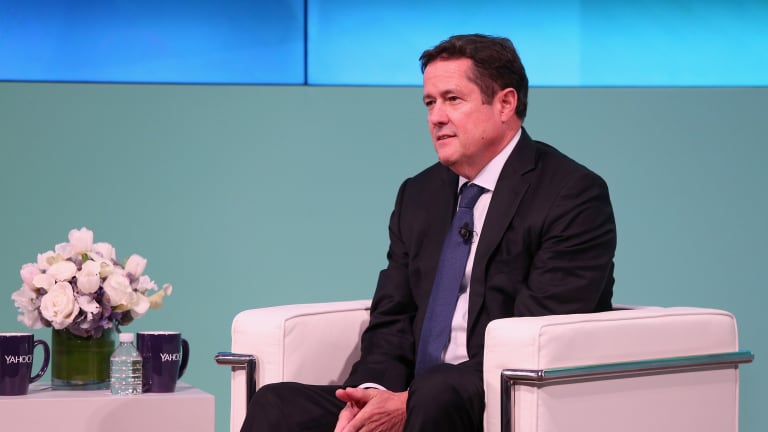 American Head Of British Bank Thinks British Hedge Fund Manager Should Go Back To America And Leave Him The Hell Alone
Jes Staley has had quite enough of Edward Bramson.
Edward Bramson was born in England. He's lived in the U.S. for four decades now, but he's interested in taking some regular trips home, specifically to attend meetings of the Barclays board of directors, which he would like to join and explain to its other members why they should stop having an investment bank.
Jes Staley was born in the United States, but now lives in England, where he runs Barclays and its investment bank. And he thinks that he and Bramson should stick to their respectively chosen sides of the Atlantic.
"He wants us to retreat into a foxhole? He should go back to Connecticut," Mr. Staley has told colleagues, referring to the state where Mr. Bramson has a home and raises horses.
It seems that, based on his three meetings with Bramson, Staley doesn't think he has much to bring to the table.
All have been cordial, but none have led to any action. "We come, we give the briefing and we get no feedback," said one person in the Barclays camp....

A meeting with Mr. Bramson in November left Mr. Staley frustrated that Mr. Bramson was creating uncertainty around the Barclays stock but had said little about how he wanted to change Barclays, according to one person familiar with the discussion.

What should we be doing differently? Mr. Staley asked at one point, holding up his hands, according to the person familiar with the discussion. Mr. Bramson didn't reply. Shortly after the meeting, the chairman told Mr. Bramson he wasn't wanted on the board.
'He Should Go Back to Connecticut.' Barclays CEO Battles Activist Over Bank's Future [WSJ]