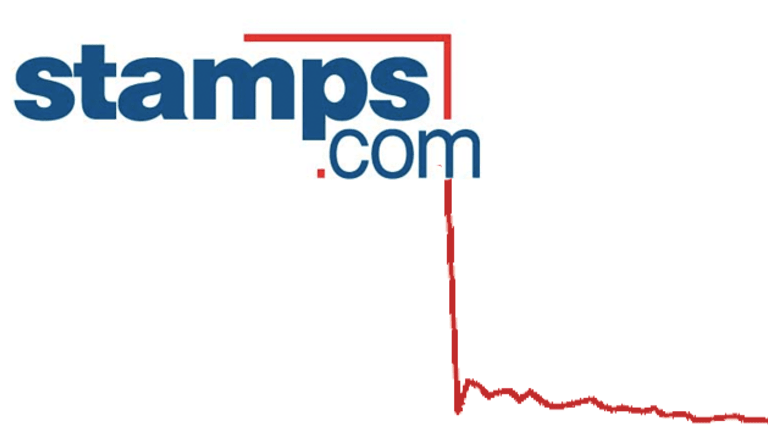 Stamps.com Stock In A Freefall As Investors Take Note That Company Is Empirically Obsolete
Hard to feel bullish on a company that just lost its only client...and also how no one really needs stamps anymore.
The thing about building a $1 billion around the postal system is that you really need to maintain a working relationship with...the postal system.
Stamps.com stock dropped as much as 52% in trading Thursday after the company slashed its 2019 earnings forecast, as well as projected further declines in 2020 and 2021.

The postage company announced on its first quarter conference call that it expects to take a hit due to uncertain contract changes that its partner companies have with the United States Postal Service. The hit comes after Stamps.com said in the previous quarter that it will no longer partner with USPS.
Based on a deep technical analysis of the stock, it's clear to us that the combo of an 80% drop in total valuation over four months, a very low PEG ratio, high beta and the global adoption of email in the early 1990s augurs very poorly for Stamps.com long-term prospects. 
We can't stop looking at this stock chart. It's like watching a dead body lying on a country road turning bloated in the summer heat.
Don't look away, you know you love it...
Shares of Stamps.com cut in half after company slashes earnings forecast [CNBC]