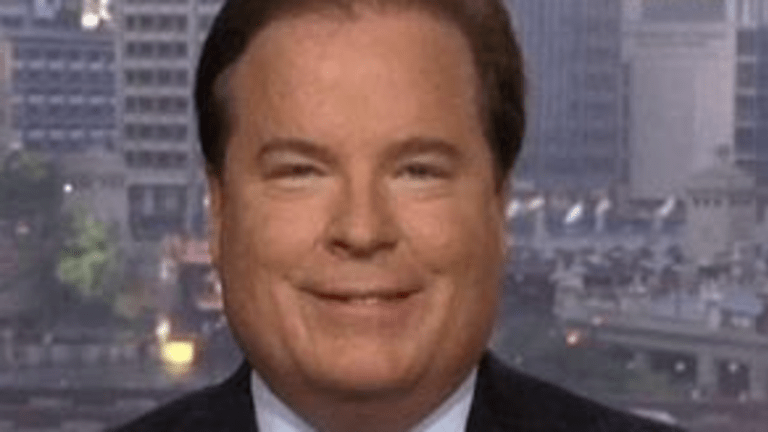 Area Bank CEO Under Indictment On The Trumpiest Of Charges
Stephen Calk is alleged to have done some very dumb corruption.
We don't usually laugh out loud at DoJ indictments, but once in a while, we find ourselves guffawing at a real gut-buster.
Such is the case with today's reading of an insta-classic entitled "Bank CEO Stephen M. Calk Charged With Corruptly Soliciting A Presidential Administration Position In Exchange For Approving $16 Million In Loans."
Allow us to recap.
The general plot revolves is about a guy named Stephen Calk, who is the founder and former CEO of the Federal Savings Bank of Chicago, a mortgage lender specializing in loans to US military service members and veterans. Calk, a veteran himself, was a Trump campaign supporter and advisor who the DoJ is claiming became somewhat enamored with the notion of joining the Trump administration. So enamored, in fact, that federal prosecutors are alleging that he and Trump campaign chairman turned federal prison inmate Paul Manafort engaged in little financial roleplay that let Manafort be Trump and Calk got to be Deutsche Bank:
Between in or about July 2016 and January 2017, CALK engaged in a corrupt scheme to exploit his position as the head of the Bank and the Holding Company in an effort to secure a valuable personal benefit for himself, namely, the Borrower's assistance in obtaining for CALK a senior position in the presidential administration. During this time period, the Borrower sought millions of dollars in loans from the Bank. CALK understood that the Borrower urgently needed these loans in order to terminate or avoid foreclosure proceedings on multiple properties owned by the Borrower and the Borrower's family. Further, CALK believed that the Borrower could use his influence with the Presidential Transition Team to assist CALK in obtaining a senior administration position.
Calk allegedly ended up lending Paul Manafort [perhap the only man less creditworthy in Trumpworld than the president himself] about $16 million in total from his bank, got added to Trump's economic "Team of Steves" and interviewed for a few lower-level cabinet gigs, yet failed to land any. Maybe because Calk was dreaming big...REAL big:
[W]hile the Borrower's loans were pending approval, CALK provided the Borrower with a ranked list of the governmental positions he desired, which started with Secretary of the Treasury, and was followed by Deputy Secretary of the Treasury, Secretary of Commerce, and Secretary of Defense, as well as 19 ambassadorships similarly ranked and starting with the United Kingdom, France, Germany, and Italy.
Treasury?! Commerce?! Ambassador to the UK?! We're pretty sure you needed to extend risky loans to somebody way more tight with The Donald than Manafort. Like, if you threw a few million at Eric, you might have ended up with the Ambassadorship of like Croatia. There's probably a chart for how this works in Jared's office. 
But despite Calk's dreams, he ended up allegedly defrauding his own bank for some weak-ass disappointments:
Due to the Borrower's efforts, CALK was formally interviewed for the position of Under Secretary of the Army in or about early January 2017 at the Presidential Transition Team's principal offices in New York, New York. CALK was not ultimately hired. 
Youch!
And then the shit hit the fan when Manafort got charged and convicted on a bevy of federal fraud charges, the OCC got a look at the loans, and then Calk lied to them about the loans and his thirst to be a member of the Trump administration. Oh, and also the Federal Savings Bank of Chicago had to write off $12 million which is not great for a bank that seems to only be holding about $85 million in total equity.
And now Calk has no jobs, which seems to really tickle the people who want to put him in prison:
FBI Assistant Director William F. Sweeney Jr. said: "As alleged, Calk went to great lengths to avoid banking violations in an attempt to secure a senior position in a presidential administration. He curried favor with an influential Borrower, exploited his position as CEO of the Bank and the Holding Company, and exercised control over the Bank and the Borrower's loans, intentionally turning his back on the many red flags posted along the way. His attempt at petitioning for political favors was unsuccessful in more ways than one – he didn't get the job he wanted, and he compromised the one he had."  
The full indictment is full of even more comedy gold. And you can read it here.