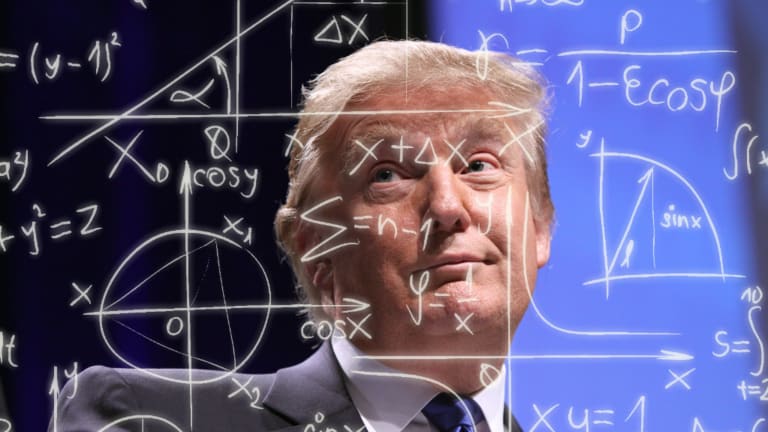 White House Now Offering Sweet 2-For-1 Deal On Intractable Trade Wars Just In Time For Summer
With China willing to burn it all down, is this not a perfect time to f*ck with Mexico?
Have you been enjoying our never-ending trade war with China? 
No? What's so bad about a perverse dispute between the world's two most important economies being guided by a real dictator with a plan and a fake dictator with a fake plan? Is it because you understand how tariffs actually work? Well, maybe try not to be such a fucking killjoy. After all, trade wars are good and easy to win.
In fact, they're so easy that we should fight them in volume! Right, Mr. President?
Huzzah, sir! We will secure our borders via the same means that we have used to not fix our trade disparity with our most important trade partner.
The markets will love this! Let's look at how things are about 5 minutes into the trading day and see how much investors love your batshit bravado:
Oh...well, let's just give it a few hours. These Wall Street types have a system, you see: They will sift through all the nightmare bullshit to find the merest threads of optimism and make them comport to their narrative of bullishness [see: Cramer, Jim]. Sure, the bond market is flaming bag of dogshit and Congress is debating if you're an actual criminal, plus you're in open conflict with a Federal Reserve chair who might hold rates steady just to fuck you over and government spending has gone totally out of control so that you can buy enough makeup to cover all the warts on the economy, but that's all okay. A public company just announced that it lost $1 billion in three months and people were okay with that, JPMorgan is pondering extending billions in credit to another startup that hemorrhaging its huge revenues, and CNBC spends about 3 hours of programming time a day debating the investment soundness of fake meat.
We are fully through the looking glass and your decision to ignite a new conflict with our neighbor just as your NAFTA replacement deal is about to get done will be met with mostly jokes about Avocado prices. The whole thing with car parts and other imported goods that are key to our economy will just be like a bass beat to a darker tune. Luckily that tune is kind of hard to hear behind the cacophony you've created in literally every other sector of American life. 
So, let's just let this ride. You can even maybe start another trade war in a few weeks. As far as we're concerned, those haughty bitches in Denmark have been begging for some tariffs. 
Why? 
Who cares!
Congrats on your 2-for-1 trade wars, Mr. President, we look forward to watching the market digest this by lunch and start pushing indices back into the green so everyone can enjoy their second warm weekend out on the eastern edges of Long Island.