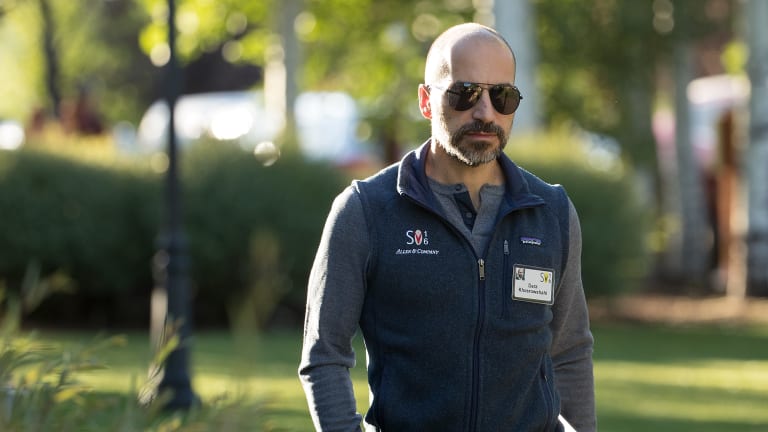 Uber Showing Growth By Lying About Itself For Smarter Reasons
When your IPO range is this absurd, even the bottom is an over-deliver.
Well, isn't this clever...?
Uber will price its IPO at the midpoint of its target range or below, a source familiar with the matter told CNBC.

Uber set a price range of $44 to $50 per share for its IPO in an updated filing last month. On a fully diluted basis, that would put Uber's valuation at $80.53 billion on the low end of the range and $91.51 billion on the high end. At the midpoint of its stated range, Uber's valuation would be about $86 billion on a fully diluted basis.
This is some big boy thinking from Silicon Valley's enfant terrible. 
Everyone [including us] is expecting Uber to break out after it lists, but considering that it lost $3 billion last year, is watching Lyft stock get absolutely bludgeoned, and will be more than likely debuting on the first day of a trade war between the two biggest economies in which it operates, it's rather canny of Uber to leak word that it might disappoint everyone when it turns into $UBER.
And while we enjoy manipulating the narrative just for the sake of it, we also see this as a signal of actual growth from Uber. Evan fake and performative humility is something that Uber seemed incapable of a few months ago. The company was built on the notion of wildly overpromising while taking an almost violently aggressive competitive stance regardless of the situation. It's almost reassuring to see Uber lying in a different way and using a leak to the press to do it.
We fully expect the stock to price out in the upper end of its range, but who really gives a shit? Uber is not about facts, it's about zeitgeist. And what's more current that being untruthful about what you are and how you feel about yourself?