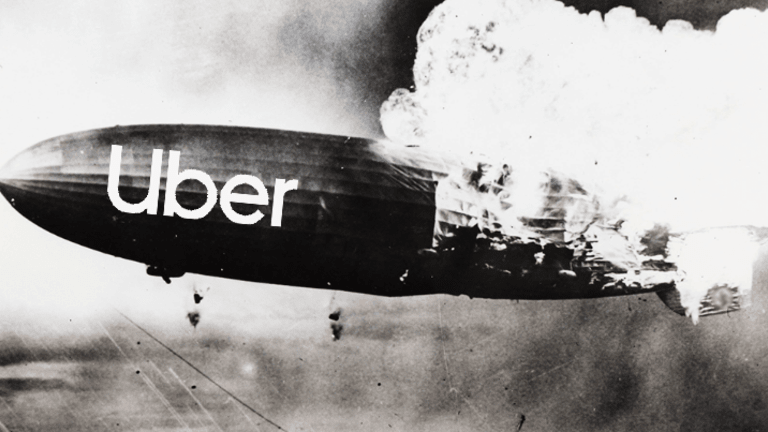 Wall Street Attempting To Anticipate Appropriate Level Of Inevitable Disappointment In Uber's First Earnings Report
Can one properly pre-gauge the sucking bafflement in a $1 billion loss on $4 billion in revenue?
Later today, Uber will report its first-ever quarterly earnings and we await with bated breath to see how investors digest the bad numbers that they have been promised for literally years now. 
We're guessing they will be faux "shocked" and partially genuinely "baffled."
The first-quarter net loss is expected to be $1.0 billion to $1.11 billion on revenue of $3.04 billion to $3.10 billion, the company said in a regulatory filing on May 13. With preliminary results already disclosed, investors will be watching for commentary and forecasts, although there's some confusion about which metrics the San Francisco-based company will project.
Basically, it will be a fun game of "Which shovel have you selected to throw bullshit at us?"
"It remains unclear to us what type of forward guidance Uber plans to regularly give," wrote D.A. Davidson analyst Tom White. Any weakness in revenue growth over the next few quarters will probably intensify questions around the "true size" of the total addressable market, he said.
Hahahaha, no one knows anything about this $67 billion monster we all just created with actual money.
At least we're almost certain that Uber's chief underwriter Morgan Stanley is already short. So, that's...good.
Uber's First Earnings Will Test How Well It Manages Expectations [Bloomberg]