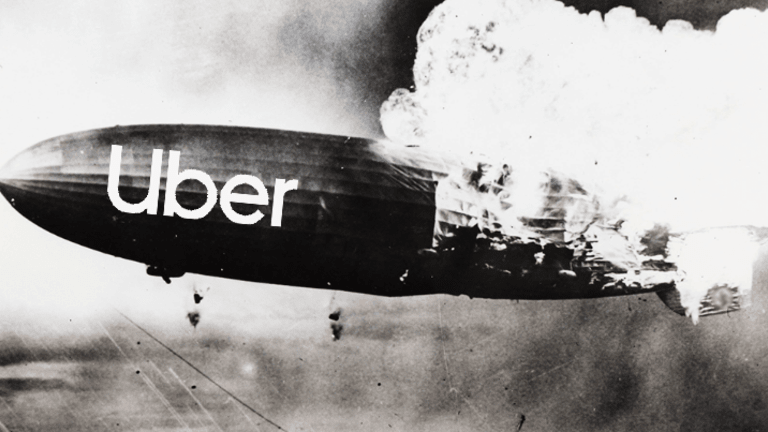 One Day After Underpromising, Uber Plans To Under-Deliver On Its IPO
"Surge pricing on our stock is a little lower than normal."
Here. We. GOOOO!
Uber's IPO is likely to price around $44 or $45 per share, sources told CNBC on Thursday. That's at the low end of the company's expected range. The company has not yet officially priced its offering.
Just like the company promised via an inside leaker yesterday, the IPO is going to be measured. After all, tomorrow might be a bloodbath for equities when we all wake up to a bad news tweet from Donald Trump, the markets price in what even more tariffs mean and the realization settles in that the last two episodes of "Game of Thrones" are going to be disappointing. Uber is IPOing into a likely nightmare scenario, and it seems to be acknowledging that fact. And this understated approach to a public listing will almost certainly help when everyone starts to sell their Uber shares once they see the company's first quarter numbers. Again, it's looking a lot like mature management of an absurd situation.
So we look forward to Travis Kalanick rushing the balcony to join in on the bell ringing ceremony and screaming "Buy, you fucks, BUY IT ALL!" at the top of his lungs towards the trading floor below.
Uber IPO is likely to price around $44 or $45 per share: Sources [CNBC]