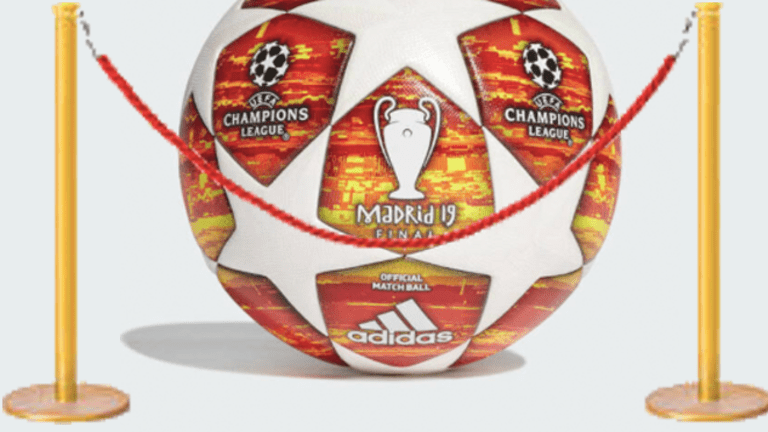 European Soccer Wants To Get Duller Just When It Was Getting More Interesting
The Champions League is mulling preventing any more Cinderella stories.
If you enjoyed the drama and excitement of this week's Champions League semifinals, which set up an all-English final between Liverpool and Tottenham Hotspur, well, don't get used to it.
As if soccer's premier club competition wasn't already enough of a cash cow for Europe's most successful teams, The New York Times reported a plan is in the works to make it even more exclusive, with two-thirds of the spots locked in from season to season, and huge hurdles put into place for teams from outside the very biggest leagues, something that should rate as a real head-scratcher after the way this year's Champions League has played out, with Ajax playing its way to the semifinals despite the Dutch league being nowhere near the level of the circuits in England, Spain, France, Germany, and Italy.
From an American professional sports perspective, giving the Champions League a more stable cast would make a lot of sense. But you have to consider European soccer as more comparable to college basketball: regional leagues' winners all get a chance to play in the biggest competition of the year, with the field filled out by also-ran teams from the biggest leagues. Duke and North Carolina are Real Madrid and Barcelona, if you will, Juventus is Kentucky, and so forth.
The proposed model would make it more like college football, which has five major conferences and only four playoff spots, of which two generally go to the SEC. Ajax's run through the Champions League this year might have resembled Loyola Chicago in the NCAA Tournament a year ago. In the future? They're South Florida football, unable to get a seat at the table regardless of how well they play in the games on their schedule.
Why submarine decades of tradition and the grand dream of clubs from across the continent to go toe-to-toe with the giants of the sport, something that exists in international competitions and domestic cups the world over?
Wait, do you really need to ask?
Okay, it's money. Sweet, sweet money.
Let's say you're Paris Saint-Germain, whose ownership group is Qatari Sports Investments, not exactly a group with a vested interest in the health of French soccer as a whole, especially having won Ligue 1 in five of the last six seasons. You've got, generously, six interesting games per season on the domestic schedule, and this year in the Champions League you played in the group stage against Liverpool, Napoli, and Red Star Belgrade before going out in the first knockout round to Manchester United. What if, instead, you could be part of a larger and longer group stage in the Champions League, where if this year's Groups C and D had merged, PSG also would have had home-and-home sets with Porto, Schalke, Galatasaray, and Lokomotiv Moscow? And some of those games could be on weekends instead of beating the living daylights out of Dijon or Toulouse in games hardly anyone cares about or watches?
On that level, what's being considered makes sense. The problem with that level is that it's fundamentally about business, that of course Paris-Milan is more broadly appealing than Paris-Nantes, while missing the underpinning aspect of sports, and especially of soccer, that the spotlight must be earned. The last World Cup didn't include Holland, Italy, or the United States because all failed to qualify, and while it caused consternation in all of those countries, it did not hamper anyone's ability to compete going forward. For a private club expecting to be in the Champions League and budgeting for the windfall that comes with competing in it, not qualifying is disastrous – hence, the push from some of the biggest clubs to provide themselves with security by closing ranks. It's a cynical approach that promises awful results for the top domestic leagues and clubs all across Europe, all to sprinkle extra profits across the richest tier of the game and insure the clubs there against their own incompetence in management, which is why, come 2024, this is exactly what you can expect to see put in place.