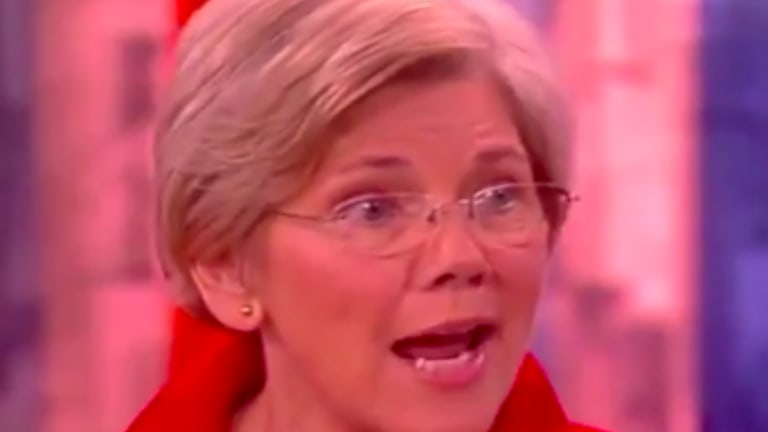 Elizabeth Warren Wonders If Eddie Lampert Remembers Promising Her He'd Pay Laid-Off Sears Workers
Because he isn't, and she certainly does.
Elizabeth Warren and Alexandria Ocasio-Cortez already have plenty of reasons not to like Eddie Lampert, such as imagining all the awful things they must have gotten up to as Yale roommates, and also their joint masterpiece, slowly and methodically strangling the life out of Sears before Lampert could pull out his trusty pen knife and slash out its still barely living organs, to the great detriment of thousands of the iconic retailer's now-former employees. Now, in addition to having deprived them of their livelihoods, he's also stiffing them as part of a legal pissing contest with the corpse of Sears, even after telling Warren he'd look after them. You can imagine that this does not incline Warren or AOC any more favorably to one of the hedge fund industry's greatest weirdos.
"The failure to make those payments would amount to a broken promise on your part, and a betrayal of hard-working Sears employees — some of whom have worked at the company for decades — who are relying on the severance that they have been promised to pay rent, care for children, and put food on the table," they said.

The two referred to a written exchange between Lampert and Warren earlier this year in which the senator inquired about Lampert's plan to buy Sears' out of bankruptcy and the retailers' viability under his ownership. In Lampert's response, dated Feb. 19, he defended his management of Sears and assured Warren that his deal to buy the retailer would guarantee severance payments to employees who lost their job after it filed bankruptcy on Oct. 15 and did not rejoin the company.

"But for the sale to ESL, these employees would be getting nothing," Lampert wrote.
If any of those laid-off employees are hoping that the Sears estate will take some of the money it's allegedly saved by not giving Lampert what he's allegedly owed, uh, they probably shouldn't.
Lawyers for the retired workers say the bankrupt retailer has wrongly terminated the life insurance policies for tens of thousands of former employees. They believe the spouses of some Sears retirees who recently died have been deprived of the life insurance payment earned from years of work at the iconic department store, according to a court filing…. "It came as really a shock that they would do that, because that was the last benefit we had," said Ronald Olbrysh, one of the Sears retirees asking for the committee. Olbrysh said that many Sears retirees dropped their existing life insurance policies in favor of a company policy. "That was a mistake, but they relied on Sears."
Elizabeth Warren and Alexandria Ocasio-Cortez to Eddie Lampert: Billionaire's effort to avoid paying $43 million in worker severance is a 'betrayal' [CNBC]
Sears Retirees Fight Life Insurance Termination as Heirs Get Zip [Bloomberg]