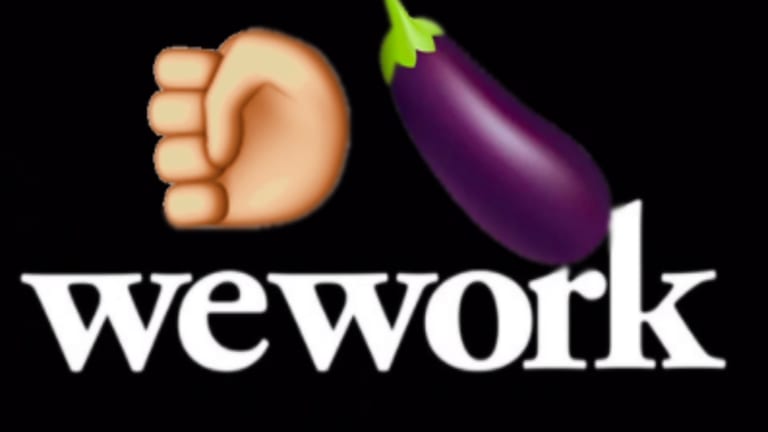 WeWork Reportedly Thinking JPMorgan Has About $2.75 Billion That It Doesn't Really Want
Everybody's favorite free-spending co-working space is looking for that sweet pre-IPO line of credit.
Let's recap...
Markets are falling fast, the bond market is a bleeding shit show, Bob Mueller just soft-tossed an impeachment grenade at Congress, global trade uncertainty reigns supreme, and The Fed ain't never cutting rates.
So, it is high time we all put on our big boy pants and start acting like adults before the economy hits the fan!
WeWork Cos. is in talks with banks about arranging a $2.75 billion credit line ahead of a planned initial public offering, according to people with knowledge of the matter.

JPMorgan Chase & Co. is leading the potential financing, said the people, who asked not to be identified because the plans aren't public. Representatives for the bank and WeWork declined to comment.
Oh...so we're just going to do this? 
A $2.75 billion line of credit for WeWork? The same WeWork we know? The "taking a private jet to go surfing and give my surfer bro $32 million for dried fruit" one? The one that made a "school"?
Cool, cool, cool. And we can just assume that this will be revolving?
Smoke 'em if you got 'em, dipshits.
WeWork Is Said to Be in Talks for $2.75 Billion Credit Line [Bloomberg]