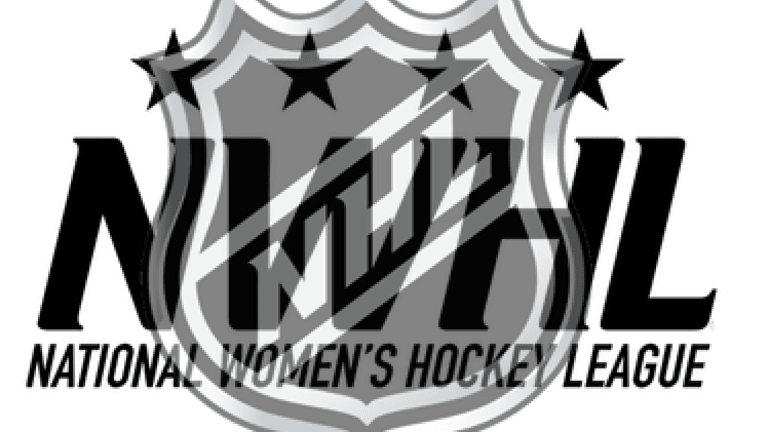 Women's Hockey Will Be The First Battle In Professional Sports' Labor War
The whole thing feels nostalgically Soviet.
Now that it's May, the Canadian Women's Hockey League is no more, which means that the National Women's Hockey League is the one professional circuit still standing in North America, except that, as of Thursday, elite players across the sport are banding together in a boycott "until we get the resources that professional hockey demands and deserves."
While the NWHL quickly responded by offering pay raises and a 50-50 revenue split on league sponsorships and media rights deals, it is clear that players do not have a ton of faith in the league, and the NHL never has provided much reason to believe that it has a legitimate interest in women's hockey unless there's a sense that it can be in control – and even then, you can ask NHL players what they would think of such an idea.
"It is time to create a sustainable professional league for Women's Hockey," the #ForTheGame open letter says. It's true. The problem is, if the players don't believe the NWHL is the answer, and the NHL has never shown that it can be counted on for women's hockey, who makes it happen?
Perhaps the answer is the players themselves. There is precedent in North American sports, albeit failed precedent, in the Players' League, an 1890 attempt to revolutionize the still fledgling sport of professional baseball. While the Players' League lost out fairly quickly to the established National League, the NWHL is far more ripe to be challenged, lessons can be learned from the past, and the best players in the world already have a powerful platform to make bold moves.
We've already seen what women's hockey players are capable of in fighting for themselves with the U.S. women's team's strike in search of equal treatment to the men. This time, it's not just Americans, but players from several countries, trying to do what is right for their sport.
If Hilary Knight, Marie-Philip Poulin, Brianne Jenner, Kendall Coyne Schofield, Shannon Szabados, Noora Räty, and so many other stars of the sport all decided to start their own league, is it really that hard to imagine them making out better than playing somewhere with $2,000-a-season salaries and no health insurance? Obviously, there would be a need for professional staff and some outside investment to get up and running, but in the framework of employee ownership, the players would have the opportunity to do what they say they want, and that is to grow the game and put it on solid ground moving forward.
With 200 players taking part in #ForTheGame, there is enough of a talent base for these women to make something happen on their own, without needing to rely on people with divergent interests. Making it work would be a beacon not only for women's hockey, but for athletes of all stripes to see that the players are the reason professional sports are a successful entertainment product, and they should have a lot more say in the direction of their leagues.