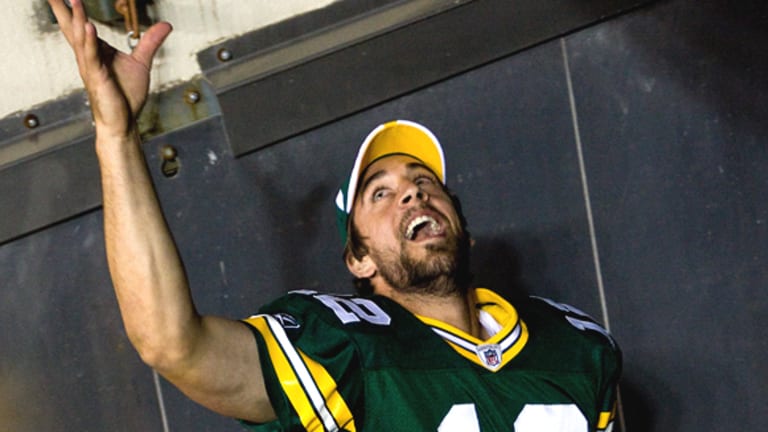 Aaron Rodgers' VC Fund Doesn't Have Much Money, But It Does Have Aaron Rodgers
And Danica Patrick and Sam Darnold and a professional skateboarder. Interested yet?
That professional athletes are not good at managing the fortunes that come to professional athletes (with perhaps one exception?) is more or less settled principle around these parts. So it is safe to say we cast a skeptical eye towards Green Bay Packers quarterback Aaron Rodgers' new venture capital fund, which will specialize in consumer brands. And that's even before we got a look at the list of investors.
Rx3 is backed by a deep roster of influencer investors, with many from the world of sports, including former Heisman Trophy winner Desmond Howard, auto racing trailblazer Danica Patrick and skateboarder Ryan Sheckler. There are a half-dozen NFL quarterbacks in the fund, including Rodgers and the New York Jets' Sam Darnold.

"A lot of the companies we talk to wouldn't let us in the deals if it wasn't for Aaron and some of our other investors. Our check size is not enough to move the needle. The investor base is a door opener and differentiator," says Roth.
Sure. I definitely want to invest my money in a company that will only take my venture fund's calls because they might get to meet Danica Patrick, especially since, at $50 million, there's certainly not much else on offer. Sounds like a safe bet.
Aaron Rodgers Launches $50 Million Venture Capital Fund With Roth Capital [Fortune]