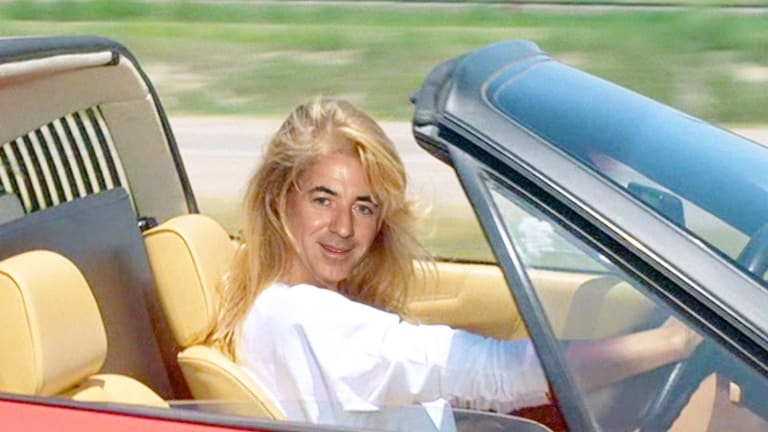 After Finding Love For Himself, Bill Ackman Is Now Making It Harder For Others To Hook Up
Why you gotta c-block the United Technologies/Raytheon merger, Bill?
When Bill Ackman found a new romance, a new wife, a new baby, and new investment mojo, we rejoiced. Because who doesn't love love?
The Ackmanaissance is about finding the right person to connect with so that your true self might be rejuvenated and reborn. After making mistakes on his own, Bill is now luxuriating the confidence that comes from a partnership and it's a wondrous thing to see. Again, who doesn't love love?
Well, apparently a very selfish fellow named Bill Ackman...
William Ackman, a big United Technologies Corp. shareholder who earlier pushed the industrial giant to streamline its business, is now urging the company to call off its planned megamerger with Raytheon Co., which he says makes no strategic sense.

The activist investor sent an email to United Technologies Chief Executive Greg Hayes early Sunday morning after The Wall Street Journal reported on the impending deal. He wrote that he was "extremely concerned" about the combination, according to a copy of the email seen by the Journal. The companies confirmed their plan to merge later Sunday.
Wow, what's your damage, bro? If these two want to get together, who are you to stop them?
Executives billed the deal as a merger of equals that would allow them to cut costs, share technology and protect against a slowdown in demand.
See, Mr. Neri Oxman? They have a plan and they want to be together. Does their love threaten your love?
Mr. Ackman begged to differ.

It "makes no sense to us why you would consider a stock acquisition using today's massively undervalued UTC common stock to buy a large business of inferior quality to the company's existing businesses, and for which we cannot comprehend the strategic logic," Mr. Ackman wrote. He added that if United Technologies followed through with the deal, Pershing Square would oppose it, publicly if needed...
Why not just say "I'm not ready for other people to be happy"? You're literally the only one who wants to keep these two apart...
The market reaction to the proposed merger hasn't been very positive. Both stocks initially rose on the news Monday morning but sold off after executives laid out the rationale for the combination on a conference call that left some analysts unconvinced. President Trump also expressed concern about the deal.
Oh...well then. So are you more of a courageous cockblock then, Bill?
That's a new role, but we'll see where this goes.