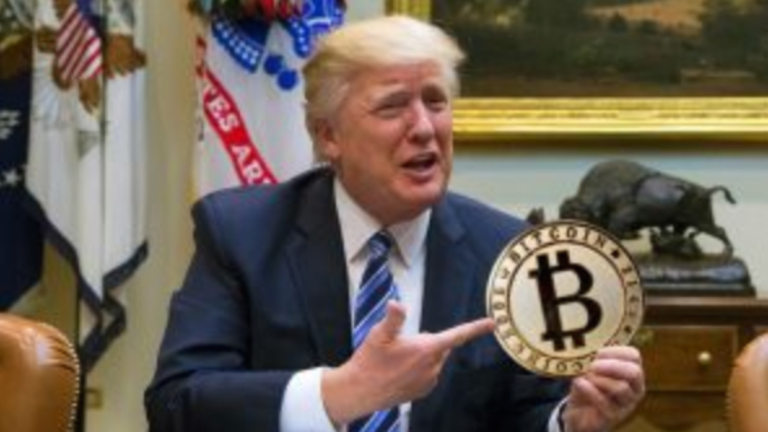 Bitcoin Surging So All The Old Mistakes Are New Again
Let's get crypto crunk in 2019!
Bitcoin FOMO is back! And with it, the greatest circus in finance is back at the forefront of our news consciousness. 
Having risen nearly 200% YTD, Bitcoin HODLers are no longer personae-non-grata, emerging from the woodwork in droves not seen since back in 2017, when the digital asset ran up to $20,000. 
Now down only 50% on their investment, parents who bought bitcoin at the advice of their children are talking to them again. Models are calling their "finance" bro ex-boyfriends after a year and a half saying, "Baby, it was all a misunderstanding," as they realize they're rich again. HODLers are finally getting their Lambos with catchy license plates back. 
Even Fundstrat's Tom Lee, who said last year "I want to be clear, bitcoin is going to $25,000 by year end" (it ended 2018 priced at $3,742), is back with another bold call. He said last week "I think bitcoin is easily going to take out its all-time highs" and has the potential to run to $40,000. 
We saw this last time around as well. Bitcoin prices went on a tear, leading pundits to slap price targets on the digital asset that are multiples of the current price. People rush to buy the 0s and 1s at any price with no due diligence as they are led to believe it is their ticket to instant riches. So with bitcoin surging, expect to see Pitbull performing at cryptocurrency conferences again and 12-year old cryptocurrency guru George Weiksner doing interviews about how he made riches. 
It's anyone's guess where bitcoin will go from here, but no one is rooting for it more than John McAfee. After all, Mcafee needs it to hit $1,000,000 per coin by the end of 2020 or he will have to follow through on his promise...to eat his own dick.
Get more Hipster Trader on Twitter @Hipster_Trader