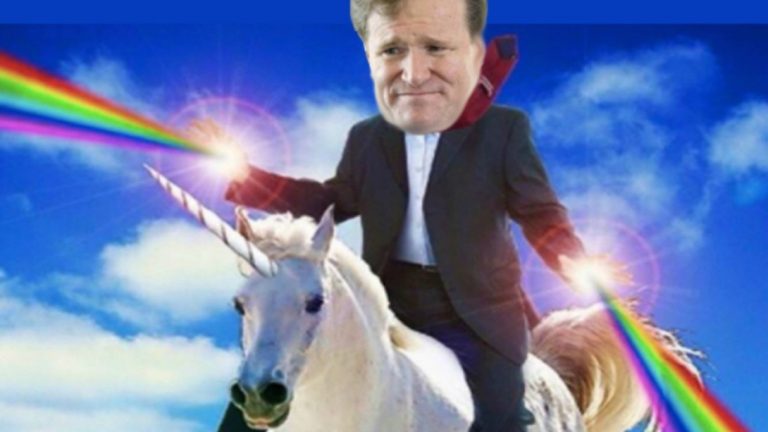 Brian Moynihan Wants Everyone To Just Relax And Enjoy This Lovely Economy We're Having
This is bad.
Sure, technical analysis of markets is all fine and dandy. We like a good long-term chart as much as the next nerd and its never not cool to look at bond yield predictions laid over equity performance. But we're also fans of non-data economic signals here at Dealbreaker dot com, so allow us to show you a neon red flag of concern for what's about to befall us all.
The soft patch in the US economy is unlikely to morph into a full-blown recession, Bank of America CEO Brian Moynihan told CNN Business.

"The economy was predicted by everybody to slow down ... That's coming true," Moynihan said in an exclusive interview from the sidelines of the Fortune Brainstorm Finance Conference in Montauk, New York. "The reality is we feel good about the economy."
We can let a lot of things go, chalk them up to an epochal irregularity or whatever, but BriMo acting sanguine about something? That's just not right. We are concerned...
Overall, Bank of America doesn't see signs that the US economy will contract for multiple quarters — the traditional definition of a recession.

"People talk about recession, and they confuse it with slowing down," Moynihan said.
Sell everything!
CNN Business exclusive: Bank of America CEO says a recession isn't in the cards [CNN]