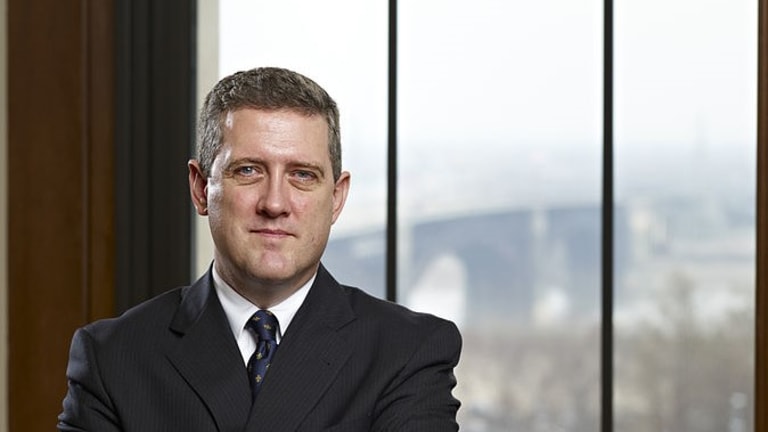 James Bullard Wants A Promotion
There's unrest in Jay Powell's house.
Earlier this week, Larry Kudlow wearily assured the world that, whatever may have been the case six months ago, the president was definitely not considering demoting Jay Powell from the perch atop the Fed whence the president himself had placed him. So obviously, Donald Trump turned around and contradicted his National Economic Council director the following day, saying he'd just have to see what Powell did this week before deciding whether to exercise authority he—and possibly on he—is certain he has.
Well, now we've seen what Powell did this week, and it wasn't what the president wanted. So it's time to start casting for "The Apprentice: Fed Chair" season two. On account of his TV chops, Jim Cramer obviously has to be considered a front-runner. Kevin Warsh, for sure. Maybe all four or five of Trump's failed Fed nominees or near-nominees past? Certainly no one who's ever gotten Steve Mnuchin's seal of approval. And let's not forget Neel Kashkari, even if everyone else has.
And who is this very demonstrably throwing his hate into the ring? Why, it's St. Louis Fed Chief James Bullard, who turned his earlier mouth-noises into something concrete, albeit ineffectual, which is just the way President Trump likes them.
St. Louis Fed President James Bullard voted against the decision, saying he would prefer to lower the Fed's benchmark federal-funds rate by a quarter percentage point from its current range of between 2.25% and 2.50%....

Minneapolis Fed President Neel Kashkari, who doesn't currently have a vote on the rate-setting committee, has expressed concerns similar to Mr. Bullard's. But he said before the Fed meeting he wasn't ready for rate cuts…. Messrs. Kashkari and Evans were the last officials to dissent at a Fed meeting, opposing the rate increase approved in December 2017.