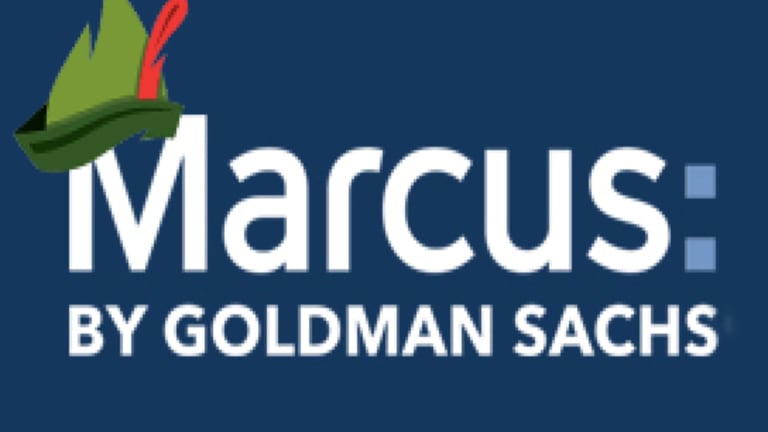 David Solomon Commiserates With His Marcus Team Over The Existential Anguish Of Working At A Investment Backwater Like... Goldman Sachs
If only these retail bankers worked in a Palo Alto garage and not 200 West Street, perhaps then they would be loved.
According to CNBC, Goldman Sachs CEO David Solomon called a meeting with his Marcus team at some point this week in order to congratulate them on winning an award. And like a cross between Vince Lombardi and Henry V, DJ D-Sol came loaded with this stirring oratory:
"We started out to try to create a business that would disrupt what's a big broad industry by really focusing on our customers, on our clients in a way that we would provide better service, better solutions, deal with pain points," Solomon told about 200 Marcus workers who gathered on the 26th floor of the firm's New York headquarters for a meeting attended by CNBC.

"Now, we're getting absolutely no credit from anybody else in the investing community about that yet," Solomon said.

"If we were out in Silicon Valley and made 20% of the progress that we've made, we would get a lot of credit and people would be throwing money at us to own a piece of this business," he added. "But nestled inside little old Goldman Sachs, we're just going to have to prove it over time."
"...Now who's coming with me?!" he finished before leading his 200 followers on a brisk sprint through the nearest wall.
But seriously, those poor retail banking folk trapped in the tower of nightmare anonymity that is Goldman Sachs. If only these poor well-paid bastards were toiling away in a Redwood City WeWork, sipping on tap cold brew and wondering when they will receive that sick funding round from Peter Thiel or that lowball acquisition offer from SoFi. Perhaps then they would feel appreciated, not stymied by the virtual invisibility that one feels working for...one of the most powerful financial services company in the global economy. This must be what those people in their Martha's Vineyard summer homes feel like when they read about Hamptons parties in The Sunday Times.
And by the way, the award Marcus won was from J.D. Power for the apparently meritorious level of customer service that Marcus provides in the personal loan process, which is what Marcus does in case you were wondering because that's something people ask a lot...about Marcus...and what it does. Did those ads not make that clear.
Goldman CEO: If Marcus was a Silicon Valley start-up, people would be 'throwing money at us' [CNBC]