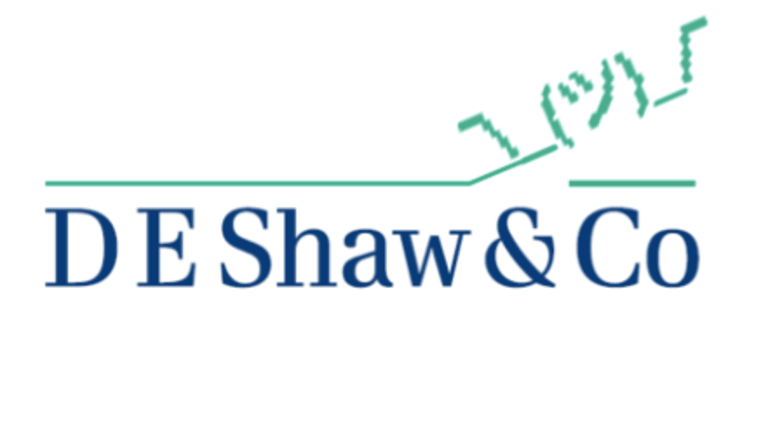 DE Shaw Telling Its Traders To Leave Now Or Pretty Much Stay Forever
The Daniel Michalow apostate storyline is coming to a head at everybody's favorite ur-quant fund.
Remember last May, when DE Shaw fired a managing director named Daniel Michalow alleging that he had been sexually inappropriate with female colleagues, and then Michalow shot back with the very novel "I'm a dick, but not a perv!" defense?
Then maybe you also recall how the whole Michalow situation opened up a rare peek into the notoriously hermetic internal culture of David Shaw's home for poet quants , revealing a hedge fund so congenitally averse to talking to outsiders that they ended up guilty of appearing to cover up normal hedge fund misbehavior?
Well, more than a year later, it seems that "DESCO" is still coming to terms with what L'Affaire Michalow hath wrought on DE Shaw's future. And per the FT, it's taking a seemingly hamfisted approach to addressing that reality:
DE Shaw employees have up until the middle of September to agree to the new non-compete terms, according to three people familiar with the firm's plans. If they decide not to sign the agreements, they will be terminated from employment but will be allowed to keep the deferred compensation they would normally forfeit.

Managers at the firm, which with more than $50bn under management is one of the largest hedge funds that trades using computer algorithms, told staff in April that they opted to impose the non-compete agreements in order to bring DE Shaw into line with common hedge fund industry practice.
Why September you ask? Well...
The date the agreements go into effect, September 16, coincides with when Mr Michalow, who left in March last year amid the fallout from a sexist remark, is free to hire DE Shaw employees or partner with them to create their own hedge fund. The last day of Mr Michalow's employment was March 15 2018, so the 18-month "restrictions on interference" clause in his employment contract expires the night of September 15.
Even if these dates are coincidental [and DE Shaw is claiming that they are] it looks incredibly strange that a notoriously detail-oriented shop like DESCO would risk allowing this conclusion to be drawn by having these non-competes start on the literal same day that Michalow can start poaching.
If Michalow truly is the unctuous creep that could no longer remain in its employ, why would DE Shaw be scrambling so hard to make close the barn door on its investment talent? And we're not saying that DE Shaw's infamous grip on internal info has loosened, but we will muse out loud that even we at Dealbreaker dot com have been shown some internal correspondence that makes it clear to us that DE Shaw is not messing around with trying to get its people to sign these non-competes.
It's hard to imagine that a ton of people are going to take a medium-sized check and walk away when they can just stick around and see what happens at a hedge fund that still pays out big time. But there is a major downside risk here. 
DE Shaw's leadership committee is removing any doubt that things are getting a little late-stage Kremlin at DESCO HQ, and that total comp will ultimately suffer for people leaving or staying, so there's a real chance that at least a few pissed-off PMs fearing a more bizarrely paranoid future will just take the money and walk, see if Ken Griffin wants to add to his collection, or even hang their own shingle. According to sources, during a meeting with MDs last year, the leadership committee asked for a pledge of loyalty from the group, leaving some to wonder what was happening that required such a thing.
And then there's the nightmare scenario for DE Shaw, in which more than a couple of its people refuse to sign the non-compete and join up with Michalow, proving that he might indeed just be an asshole and not a monster. But that scenario only starts to make DESCO investors nervous if at least one of the people who join up with Michalow after working with him at DE Shaw is a woman.
Now we have something to vaguely look forward to in September.