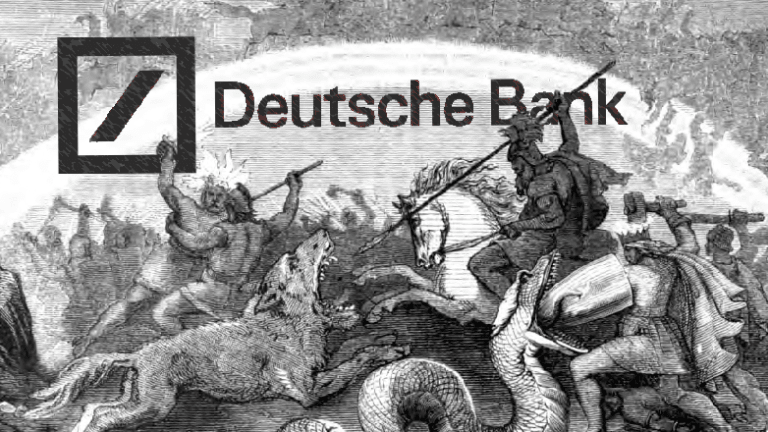 Shockingly Still In His Job, Deutsche Bank's Global Head Of Equities Is Leaving His Job Soon
Peter Selman has finally realized that it is time to aussteigen.
Are you guys sitting down?
Good.
The WSJ is about to knock your socks off...
Deutsche Bank AG's global head of equities is expected to leave, the latest move in a planned downsizing of the German lender's investment bank, according to people familiar with the matter.
Here, breathe into this paper bag...We were shocked too. It's hard to fathom that the guy running global equities at Deutsche Bank is still working at Deutsche Bank. Yeah, it's nuts.
Recently, Deutsche Bank executives had discussed a possible senior role for Peter Selman in a planned noncore unit, also known as a bad bank, expected to house long-dated derivatives and other positions earmarked for sale or wind-down, some of the people said. But they said Mr. Selman instead indicated in recent days that he plans to leave.
Ah, well we see why Selman is opting for unemployment.
The timing of Mr. Selman's departure wasn't immediately clear. People close to the matter said any planned exit could change pending a final termination agreement. Mr. Selman didn't respond to requests for comment.
Hopefully, he didn't give up a cushy gig to go ride Deutsche's equities desk down into the gates of Hell...
He joined Deutsche Bank in late 2017 and has been based in New York. He was previously a partner at Goldman Sachs Group Inc. where he oversaw global equities trading and equity derivatives in London and New York.
Oh good, he merely escaped the culling of senior Goldman traders to participate in the Ragnarok of Deutsche Bank senior everybodies.
Deutsche Bank's Equities Chief Expected to Leave Amid Planned Overhaul [WSJ]