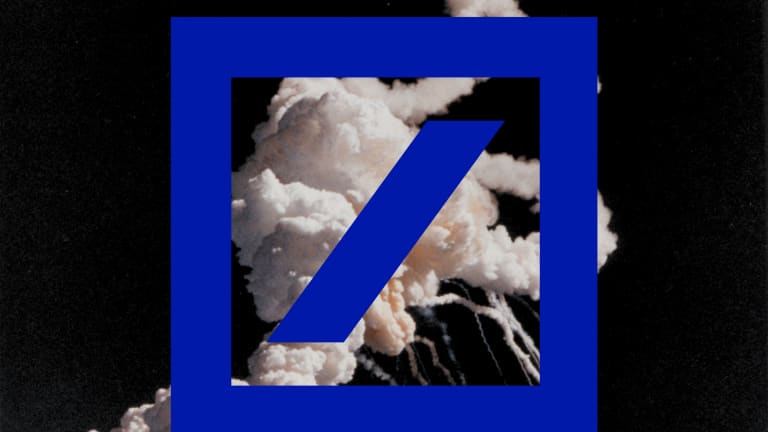 Deutsche Bank Still Trying, Failing To Figure Out How To Stop Money Laundering
Yes, this headline would apply no matter what you put after "figure out," but once again we're talking about this.
Stop us if you've heard this before:
Deutsche Bank on Monday acknowledged a lapse in its money laundering controls….
Why, of course you have! You heard it three years ago, and then two years ago, which is also around the time the guy who was supposed to put a stop to all of the money laundering at Deutsche Bank decided six months trying to do so was more than enough. And yet, with startling regularity, the words "Deutsche Bank" and "money laundering" keep popping up in the same headlines, sometimes alongside the name "Trump."
Anti-money-laundering specialists at Deutsche Bank recommended in 2016 and 2017 that multiple transactions involving legal entities controlled by Donald J. Trump and his son-in-law, Jared Kushner, be reported to a federal financial-crimes watchdog…. But executives at Deutsche Bank, which has lent billions of dollars to the Trump and Kushner companies, rejected their employees' advice. The reports were never filed with the government.
You'd think that a growing litany of dirty-money violations and allegations and rumors and assumptions, all while the bank continues to take on a startling amount of water from all sorts of other holes, many self-inflicted, that after however many years we've been doing this Deutsche Bank might have gotten around to doing something about all of the money laundering. But we guess this is the best you can do when all of your time is spent responding to money laundering allegations resulting from your failure to do anything to prevent them.
Deutsche Bank issued the statement after The Financial Times reported that checks processed on behalf of three large corporate clients were supposed to be screened by two employees but instead received only a cursory review by one worker.

The bank, which did not deny the report, said it was working to improve its technology to prevent financial crimes. "We continue to invest substantially" in better controls, it said….

The most recent lapses in money-laundering controls were disclosed a few days after Deutsche Bank acknowledged that German prosecutors had widened a long-running tax-fraud investigation to include present and former members of the management board.
Deutsche Bank Acknowledges Lapse in Checks on Money Laundering [NYT]