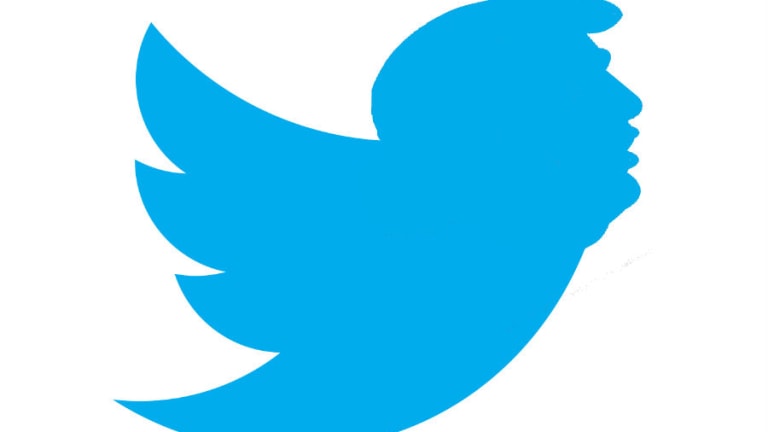 American President Spends Morning Whining About The Unfair Power Moves Of...Wait For It... Mario Draghi
Donald Trump is jealous of the ECB now.
We're not saying that Donald Trump continues to fail to grasp the subtle vagaries of central bank actions and the impact they have on international economics. 
Donald Trump is:
And in the off chance that anyone spent the remainder of their morning wondering if a man who cares about nothing outside of being seen as smarter and powerful than everyone else is a little intimidated by the guy who has been sentenced to run the European Central Bank for the last eight, terrible years, Trump made sure to put those minds to rest:
So this is where we stand on a Tuesday morning: Donald Trump has been triggered by the terrifying potency of the [checks notes] Euro, and wishes he had the unchecked power of [checks notes again] Mario Draghi to fight his multiple trade wars.
And the punchline to POTUS typing storm this morning is that he also sent this jewel into the ether:
That tweet sent the markets into a frenzied climb, reignited hopes of a trade deal with China [hopes that the Chinese went on Twitter to curb], creating a sense of market optimism that could give Jay Powell more room to hold rates steady in July.
So great job by the guy in The Oval who is evincing the kind of clear thinking that will definitely make China do his bidding any day now.
Enjoy the market surge, dipshits.