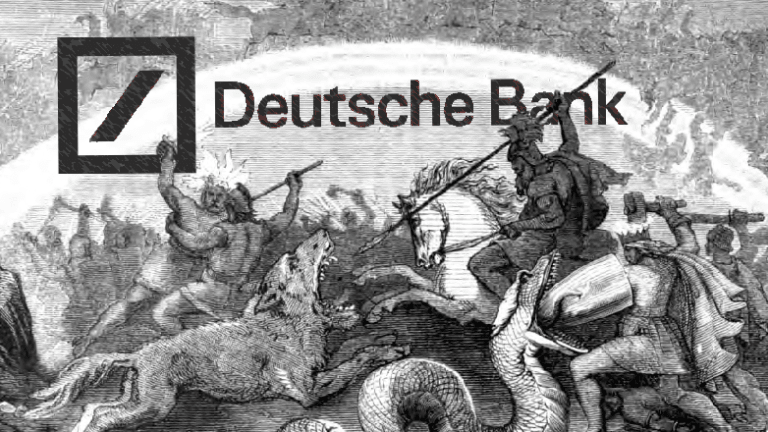 Layoff Watch '19: Deutsche Bank Contemplating Giving Its US I-Bank Death By 20,000 Cuts
How does Christian Sewing have 20K people left to lose?
Deutsche Bank AG is weighing whether to cut 15,000 to 20,000 jobs, or more than one in six full-time positions globally, according to a person familiar with high-level discussions about the latest attempts to turn around the struggling financial giant.

The cuts being contemplated by senior executives reflect an acceleration of Deutsche Bank's downsizing and another major pullback from its global ambitions. If followed through, the reduction would represent 16% to 22% of Deutsche Bank's workforce of 91,463 employees, as disclosed by the bank as of the end of March.
The Fed announced yesterday that Deutsche Bank appears totally ready in the case of an economic downturn, which is even more darkly comic now as we get yet another real-world indicator that even Deutsche Bank has given up on Deutsche Bank's US-based investment banking business.
Such deep cuts, which are being debated internally, would likely take place over more than a year with the pain and costs spread across regions and businesses, people close to the bank said. They expect a heavy toll on the bank's U.S. operations and the investment bank in general.
That seems to be part of Deutsche's ongoing flirtation with not having investment bankers in its American investment bank. And this is also about appeasing shareholders who want Deutsche to behave with the kind of panicky urgency that they're experiencing holding the bank's stock...
Deutsche Bank has told investors to expect details of an overhaul by the time second-quarter earnings are released on July 24. Bank executives are discussing moving sooner to address uncertainty inside the bank. Some employees in the bank's equities department, anticipating cuts, have cleared personal belongings from their desks, and salespeople have curtailed client calls and meetings, according to people inside the bank.
At least it's all happening slowly.