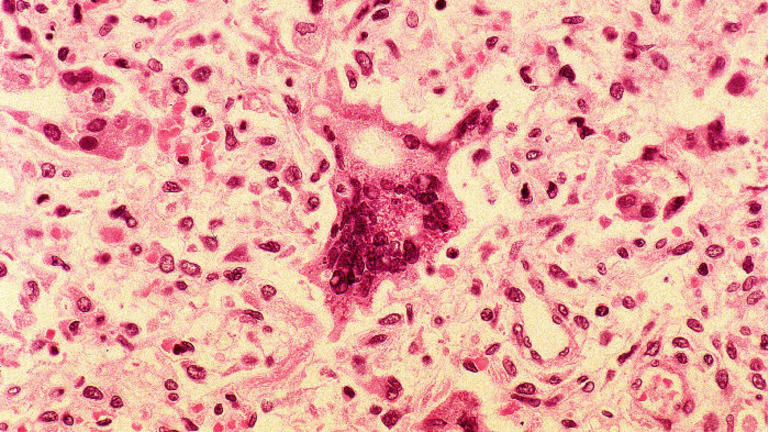 Elderly Hedge Fund Manager Doesn't Care If Your Kids Die From A Preventable Disease
Or, at least, get really and needlessly sick.
Hedge fund managers give money to lots of things. The colleges they went to. Colleges they didn't go to but which offer more bang for the buck than the colleges they did. Colleges willing to build dorms to the precise plans a three-quarters blind man scrawled onto a cocktail napkin. Public school, singular. Charter schools: very plural. Charities willing to accept IOUs. Charities in the distant future. Art museums, of course. The open society, in hopes that it does and will continue to exist. Navy SEALs. Lakeside trails. Poor people in cities they don't even live in although they do own the most expensive home in. A land trust in Greenwich. Oh, and also this guy:
"They should be allowed to have the measles if they want the measles," Bigtree told reporters outside the Brooklyn meeting on June 4. "It's crazy that there's this level of intensity around a trivial childhood illness."
Those are the sage words of Del Bigtree, who is not a doctor but who assures you that everything he says on the matter of vaccines—which is that kids shouldn't have them—is fully vetted and backed up by science, if not any science you or, you know, scientists have every seen. Bigtree is the man bringing the message that only suckers give Big Pharma money for a measles vaccine to the Orthodox Jewish communities of Brooklyn and Rockland County who are maybe giving measles to your kids on the subway, and CEO of the Informed Consent Action Network. And the man bringing you Bigtree and ICAN is, well, wouldn't you guess, a hedge fund manager.
A wealthy Manhattan couple has emerged as significant financiers of the anti-vaccine movement, contributing more than $3 million in recent years to groups that stoke fears about immunizations online and at live events…. Hedge fund manager and philanthropist Bernard Selz and his wife, Lisa, have long donated to organizations focused on the arts, culture, education and the environment. But seven years ago, their private foundation embraced a very different cause: groups that question the safety and effectiveness of vaccines…. The Selz Foundation provides roughly three-fourths of the funding for the Informed Consent Action Network, a three-year-old charity that describes its mission as promoting drug and vaccine safety and parental choice in vaccine decisions…. Thanks largely to the Selzes's donations, ICAN is now the best-funded among a trio of organizations that have amplified concerns about vaccines. ICAN brought in $1.4 million in revenue in 2017, with just over $1 million supplied by the Selz Foundation, according to tax filings….

The Selzes did not respond to emails or phone messages. A woman who answered the telephone at the couple's home on Manhattan's Upper East Side declined to identify herself. "There's nothing to say," she said before hanging up.
Indeed. Other than, you know, fuck these two.
Meet the New York couple donating millions to the anti-vax movement [WaPo]