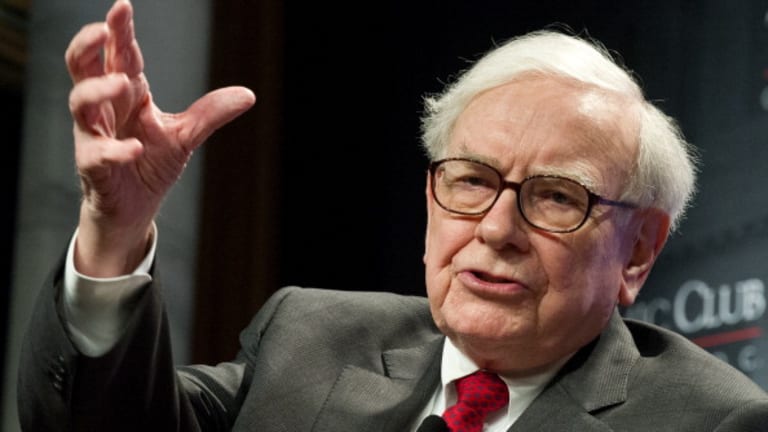 Cryptocurrency Entrepreneur Somehow Still Has $4.5 Million
And he's going to spend it to waste Warren Buffett's time.
Sometimes, bidders for a lunch date with Warren Buffett simply want a chance to meet one of their heroes. Sometimes, they want to make a name for themselves or their Chinese gaming companies. Sometimes, they want (and get) a job.
Twenty-nine-year-old Justin Sun doesn't want any of that. He just wants to chat with the Oracle of Omaha about the things the youngs are into these days. One of those things is something that Buffett has called "rat poison squared," promising that it would "come to a bad ending" and that Berkshire would "never" have anything to do with. As it happens, that is also the thing that Sun has made his name and fortune in, cryptocurrencies. And since, in spite of crypto's recent trajectory, Sun still had $4.57 million to set a new record in the Warren Buffett Steak-Lunch Index, an 88-year-old man is going to have to hear all about it, even if the talker knows it's all futile.
Winning the auction allows Sun to invite seven guests, and he said he's going to bring other cryptocurrency industry leaders to the lunch in New York…. Sun admitted on "Squawk Box" he knows he won't change Buffett's mind in a three-hour lunch, but he hopes to offer him a different opinion and show him "how much progress we've made" in the past 10 years in the cryptocurrency industry. "I want him to learn what the younger generations are doing," Sun added.
When asked about his impending lunch companions, Buffett simply laughed and said he's looking forward to it. And maybe he'll bring along his own guest, a certain 90-something who also has thoughts on the blockchain.
"It's just dementia," he said. "And I think the people who are professional traders that go into trading cryptocurrencies, it's just disgusting. It's like somebody else is trading turds and you decide, 'I can't be left out….'"

"I regard the whole business as anti-social, stupid, immoral… Suppose you could make a lot of money trading freshly harvested baby brains. You wouldn't trade them, would you. It's too awful a concept. To me, bitcoin is almost as bad… I regard the thing as a combination of dementia and immorality. And I think the people pushing it are a disgrace."
Crypto founder paying $4.57 million for lunch with Warren Buffett wants to change his hatred of bitcoin [CNBC]