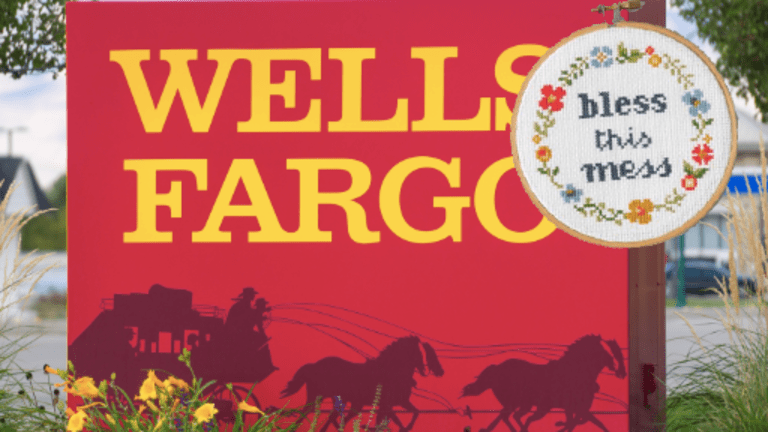 It's Official, No One Wants To Run Wells Fargo
Anybody want to make millions running a $207B megabank?...No?...Ok, then.
We can't say that we didn't call this one.
Wells Fargo & Co. is having trouble getting top bankers interested in its open chief executive officer job.

The bank's board has approached a small group of top candidates, including JPMorgan Chase & Co. consumer banking chief Gordon Smith, PNC Financial Services Group Inc. CEO William Demchak and former U.S. Bancorp chief Richard Davis, according to people familiar with the matter. Messrs. Demchak and Davis took a pass on potentially replacing Timothy Sloan, who resigned in late March, the people said.
Aside from being all dudes, this list is hardly a Who's Who of big-time bank talent. Davis isn't working in banking right now, he's the CEO of the Make-A-Wish Foundation, and it seems that being CEO of Wells Fargo is not even his wish. 
No one wants this job, you guys. We're actually thinking that Wells should maybe just leave Ruth Porat alone at this point.
And Wells is so desperate that it might just turn to creepy stalking:
Wells Fargo continues to pursue Mr. Smith, who is JPMorgan's co-chief operating officer, but he has told confidants that he is reluctant to take the job and is likely to stay at JPMorgan, some of the people said.
Thirsty isn't sexy, Wells Fargo. Thirsty...isn't...sexy.
But neither is being the CEO of the least-trusted bank in America, so let's maybe all just stop pretending that this is going to be wrapped up anytime soon. Wells needs a new, full-time CEO who can lead The Stagecoach out of its nightmares and into some simulacrum of better days. That said, the bank cannot panic and go back to making the stakes that put it in this predicament...
Whatever succession planning the board had done was upended when Mr. Sloan, a 31-year Wells Fargo veteran, resigned. Finance chief John Shrewsberry had been considered a potential successor, people familiar with the matter said, but the board decided to look for an outsider after the Office of the Comptroller of the Currency and the Federal Reserve, the bank's main overseers in Washington, expressed dissatisfaction with its response to its troubles.  
Yeah, like that. DEFINITELY, don't do that.
And if you're so thirsty for Gordon Smith, Wells Fargo, just go throw all the money in the world at Matt Zames and make him chairman of the board as well as CEO. It's what you should have done in the first place.
Wells Fargo CEO Search Drags On as Two Top Candidates Take a Pass [WSJ]